Source: Sentai press release
Official Site: https://escha-chron.jp/ (Japan)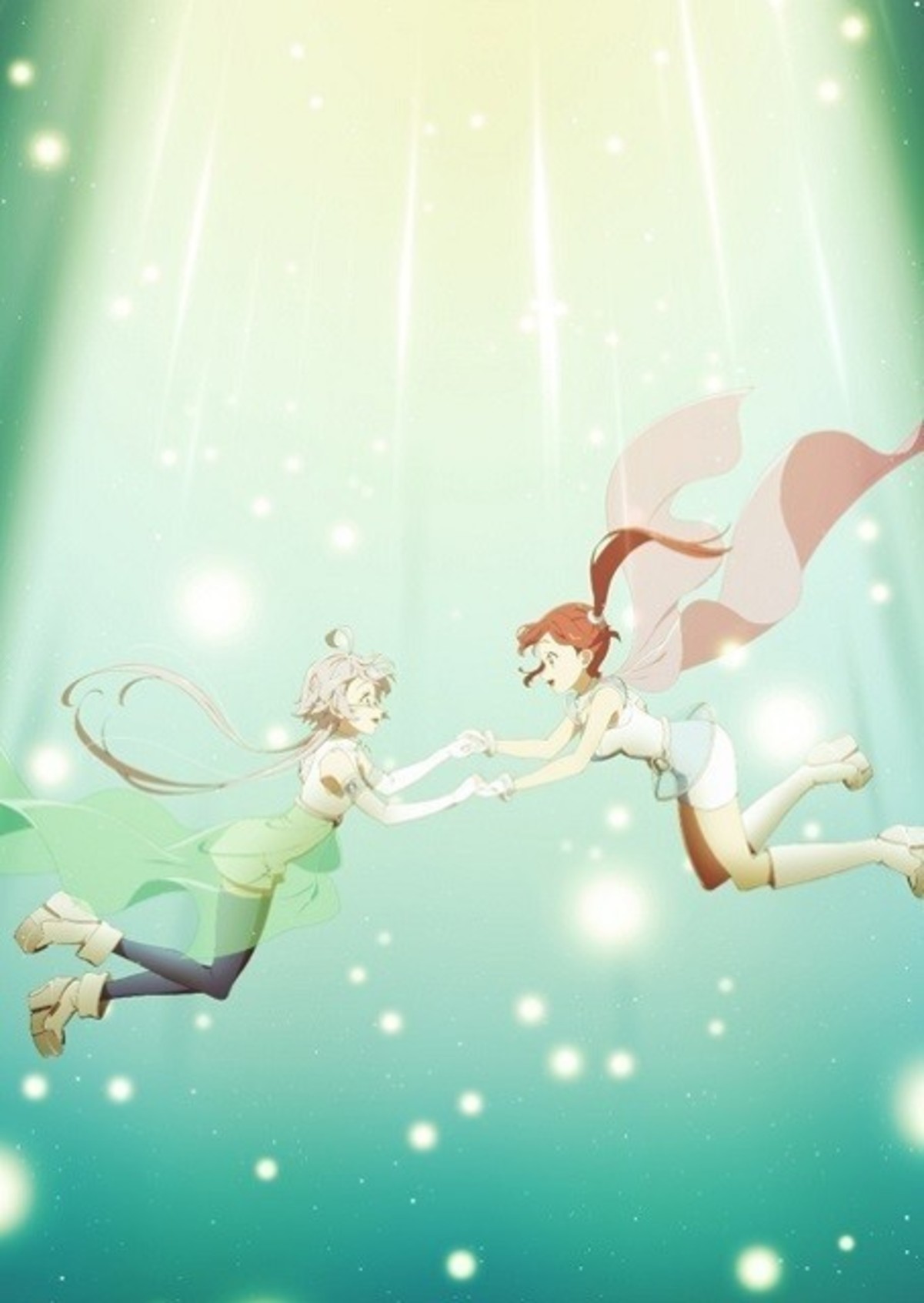 © Terminal/Escha Chron Project
Sentai announced today that it acquired ESCHA CHRON (エスカクロン, Esukakuron, 2017) , the two-episode original video animation (OVA) produced by Studio Lerche. Sentai will distribute the OVA to audiences in the United States of America, Canada, United Kingdom, Ireland, Australia, New Zealand, and Latin America.
Escha and Chron are as different as night and day, but together they eke out a life in the colorless world of Terminal, a post-apocalyptic wasteland in the far-flung future. Their monochromatic lifestyle changes, however, when they arrive in the present-day Transit, where color and music abound. There they encounter new sights and sounds unlike anything they've seen before, and with each new experience, their home world of Terminal gradually begins to change.
The ESCHA CHRON OVA is animated by Studio Lerche (SCHOOL-LIVE!, ASSASSINATION CLASSROOM, GIVEN) and directed by Seiji Mizushima (FULLMETAL ALCHEMIST, MOBILE SUIT GUNDAM 00, SHAMAN KING), with scripts penned by Tatsuya Takahashi (THE WORLD ONLY GOD KNOWS, GRIMOIRE OF ZERO, HAYATE THE COMBAT BUTLER). The OVA stars Chika Anzai (O MAIDENS IN YOUR SAVAGE SEASON, KOKKOKU, TAKUNOMI) as Escha and Kiyono Yasuno (USHIO & TORA, WAKE UP, GIRLS!, CHIHAYAFURU) as Chron.
Sentai will stream the ESCHA CHRON OVA in association with select digital outlets with a home video release to follow.
For Sentai's latest announcements regarding this and other great titles, be sure to like them on Facebook and follow them on Twitter.
---
About Sentai
A Cool Japan Fund portfolio company, Sentai is a leading global supplier of anime and official anime merchandise, distributing and curating one of the industry's most diverse libraries of top trending and classic titles. Sentai offers thousands of hours of content across both traditional and digital platforms and is dedicated to bringing captivating stories and iconic characters directly from Japan. With hit series that include MADE IN ABYSS, FOOD WARS!, PRINCESS TUTU and PARASYTE -THE MAXIM-, Sentai's catalog continues to grow with new favorites like BLOOM INTO YOU, REVUE STARLIGHT and O MAIDENS IN YOUR SAVAGE SEASON, as well as classic anime series such as LEGEND OF THE GALACTIC HEROES and THE BIG O. For more information, visit www.sentai.com.