Photo courtesy of The Loot Company. © Rumiko Takahashi / Shogakukan, Yomiuri TV, Sunrise 2009
Source: The Loot Company press release
Special Thanks to George Roush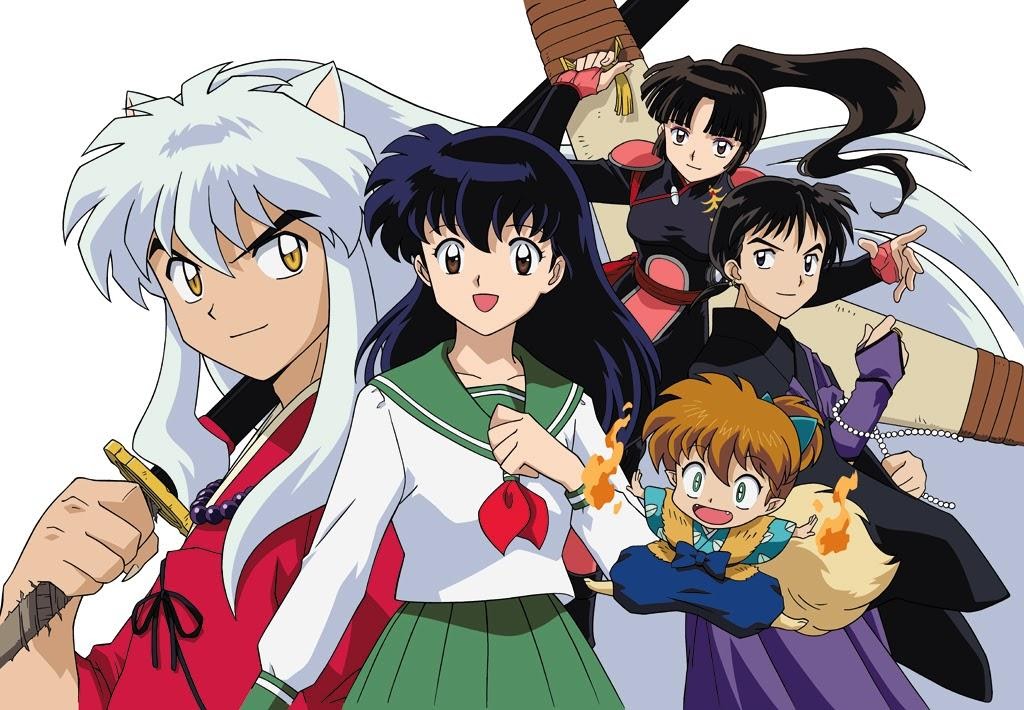 Photo courtesy of The Loot Company. © Rumiko Takahashi / Shogakukan, Yomiuri TV, Sunrise 2009
Loot Crate is proud to introduce the Inuyasha Special Edition Crate, honoring the popular manga series and anime adaptation. Written and illustrated by Rumiko Takahashi, Inuyasha has been a worldwide phenomenon over its ten-year manga run, with numerous anime television adaptations and films, including the recently released anime television series "Yashahime: Princess Half-Demon." Join the adventures of Kagome Higurashi and Inuyasha and hunt your own Sacred Jewel shards with this exclusive crate, featuring licensed gear, apparel and more!
Debuting in the US as an instant anime success and a major influence on the entire industry nearly 20 years ago, Inuyasha continues to be a beacon of passion for all those that share in this feudal fairy tale. With its charismatic cast and enduring storyline, Inuyasha remains a timeless classic in the hearts of generations of faithful fans.
To honor the incredible legacy of this franchise, the Inuyasha Special Edition Crate was curated to fan the flames of fandom for even the most dedicated enthusiast. Under the careful approval of VIZ Media, this crate features officially licensed, exclusive merchandise including some amazing apparel and original replicas inspired by the world of Inuyasha. There are products with cuts so deep it'll leave true fans with sweaty palms.
For the ultimate fan, we are also offering an even more limited premium apparel item that can be purchased in addition to the crate inspired by everyone's favorite half-brother and successor to the Great Dog Demon, Sesshomaru! It's high fashion with an anime edge.
The Inuyasha Special Edition Crate starts at $74.99 plus shipping and handling. This one-time-only crate will ship in fall 2021.
Supplies are limited. This crate will sell out, so get yours before they're gone!
Purchase the Inuyasha Special Edition Crate at http://loot.cr/Inuyasha
Photo courtesy of The Loot Company. © Rumiko Takahashi / Shogakukan, Yomiuri TV, Sunrise 2009
---
About the Loot Company
The Loot Company™ is a leading subscription eCommerce service for fans of pop culture, video games, anime, and more. The Loot Company collaborates with global entertainment properties to help audiences discover their favorite products. With over 20 premium consumer product lines in themed and limited-edition crates, as well as crowdfunded Loot Launcher exclusives, fandom is delivered directly to subscribers' doorsteps. Loot Crate was acquired by the Loot Company in 2019 and is supported by the heart of a diverse subscriber community affectionately known as Looters. The Loot Company is a wholly-owned subsidiary of Money Chest LLC, with sister brands including NECA, Kidrobot and WizKids. To sign up for a Loot Company subscription, visit lootcrate.com.