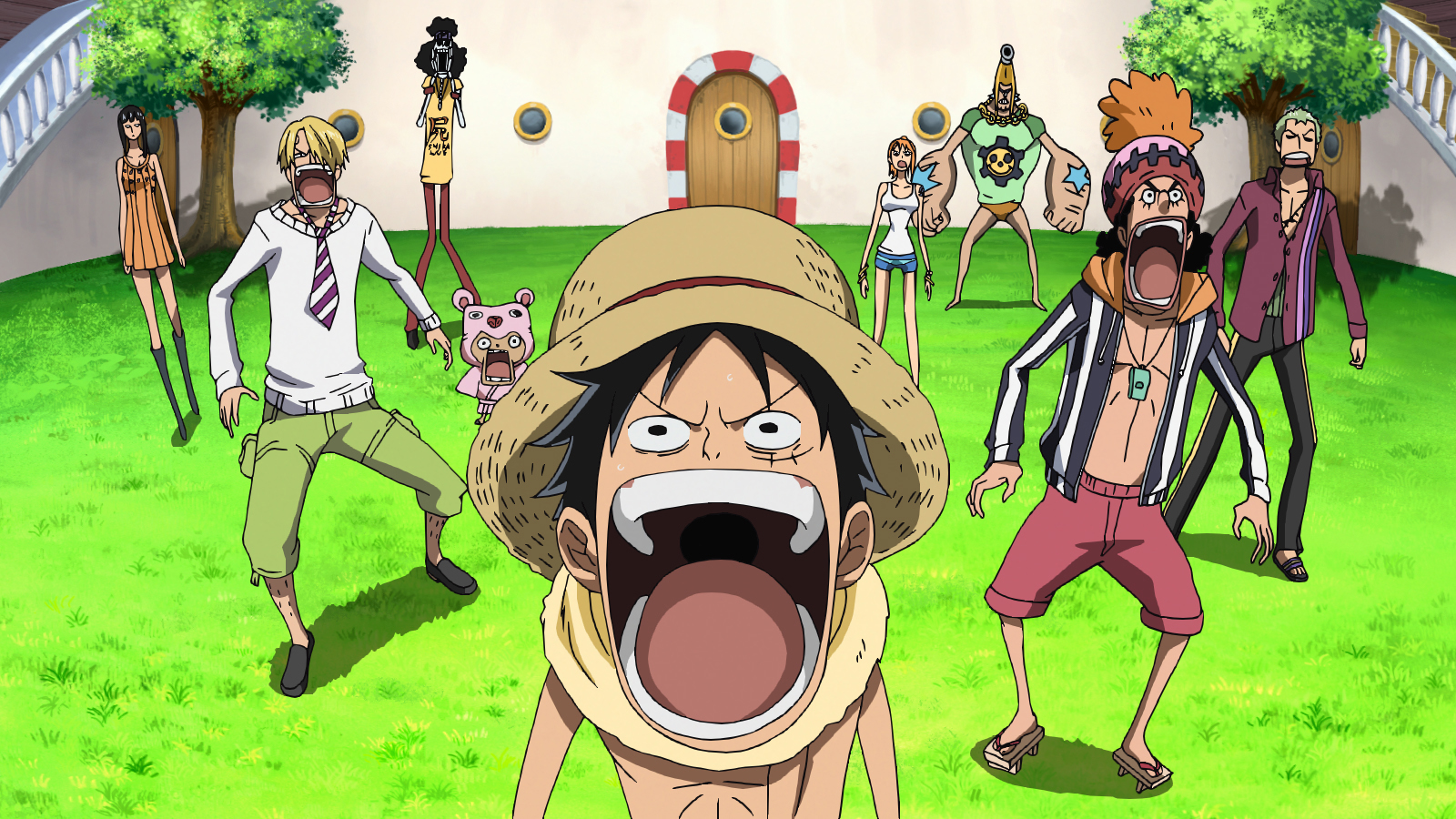 Photo courtesy of Toei Animation. ©Eiichiro Oda/Shueisha, Toei Animation ©"2009 One Piece" Production committee
Source: Toei Animation Inc. press release
Special Thanks to Scott Barretto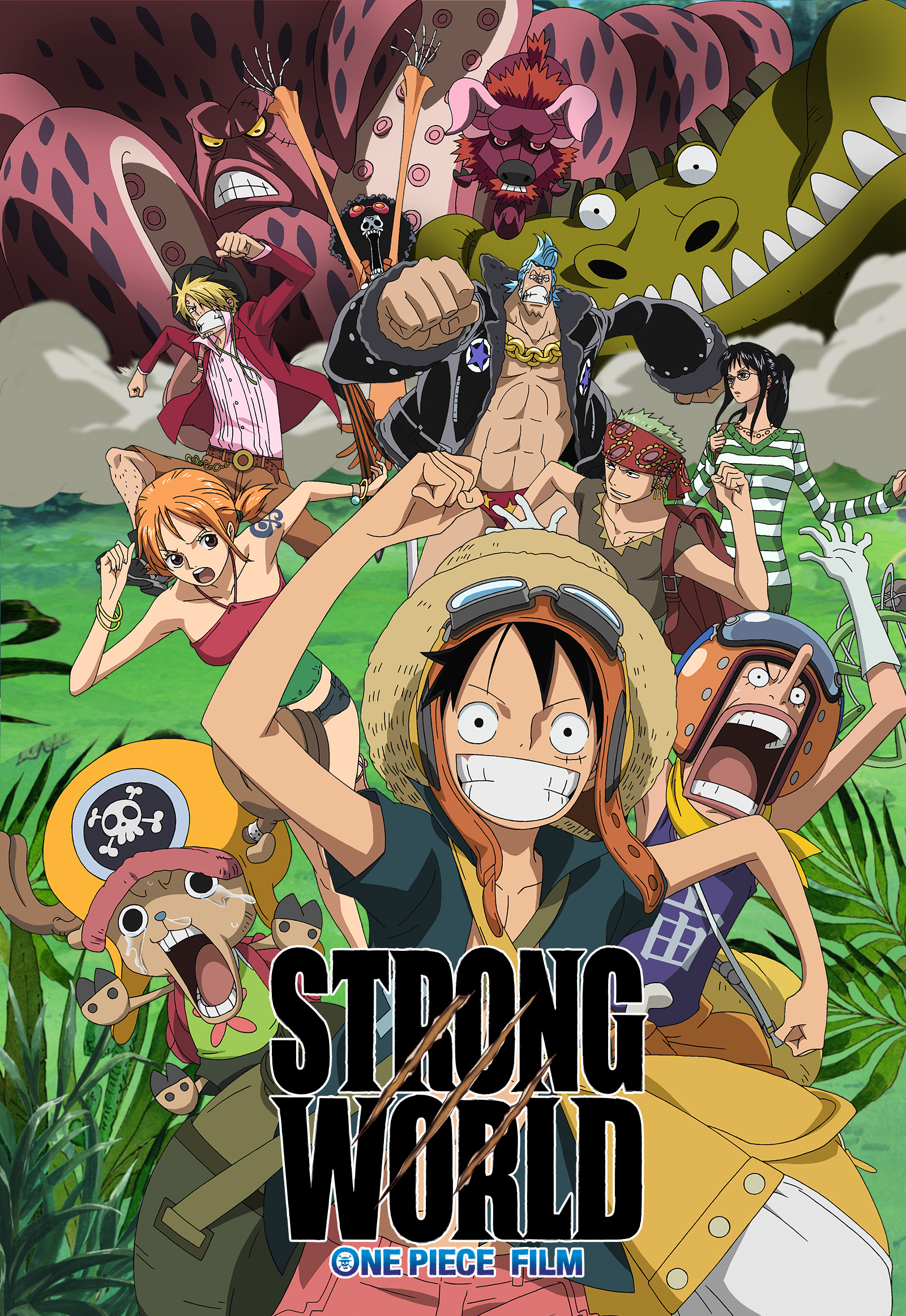 Photo courtesy of Toei Animation. ©Eiichiro Oda/Shueisha, Toei Animation ©"2009 One Piece" Production committee
ONE PIECE, the global hit anime series from Toei Animation, will air its 1,000th episode this November. To celebrate this franchise milestone, Toei Animation and Fathom Events will present ONE PIECE FILM: STRONG WORLD as a special two-night theatrical event on November 7 (English Dub) & November 9 (English Sub) in select U.S. theaters. This will be the first-ever U.S. theatrical release of ONE PIECE FILM: STRONG WORLD – the 2009 movie written by creator Eiichiro Oda and 10th film in the ONE PIECE franchise. As part of this special event, moviegoers will also experience the U.S. premiere of the ONE PIECE: MUGIWARA CHASE featurette.
There's gonna be a rumble in the jungle in ONE PIECE FILM: STRONG WORLD – an original One Piece movie written by creator Eiichiro Oda! When the Straw Hats catch wind of trouble in the peaceful waters of the East Blue, they quickly set a course for home! But before they reach their destination, fate leads them into the deadly path of Golden Lion Shiki. This gravity-defying madman needs a navigator, and he wants Nami! Shiki scatters the Straw Hats across the far corners of a floating island filled with ferocious, genetically-mutated monsters, and issues Nami and ultimatum: join his crew – or her friends die! BIG mistake. Luffy kicks his attack mode into Third Gear and begins a brutal rampage across the beast-ridden island. It's all hands on deck – including a new character – for this watershed adventure in the One Piece canon. Monkey vs. Lion. Winner gets the navigator!
WHEN:
Sunday, November 7, 2021 (English Dub)
Tuesday, November 9, 2021 (English Subtitle)
WHERE:
In select U.S. theaters from Fathom Events.
Complete list of theater locations at fathomevents.com/onepiece
---
About Toei Animation Inc.
Based in Los Angeles, Toei Animation Inc. manages the film and TV series distribution of Toei Animation's top properties – some of the world's biggest anime franchises including Dragon Ball, Sailor Moon, One Piece, Digimon, Saint Seiya, and many others – to North America, Latin America, South Africa, Australia, and New Zealand. In addition, within these territories, Toei Animation Inc. handles all categories of consumer product licensing based on Toei Animation's film and television brands. For more information, please visit toei-animation-usa.com.