Photo courtesy of Well Go USA. ©2020 Beimo Film LLC
Source: Well Go USA, ddPR
Special Thanks to Leif Helland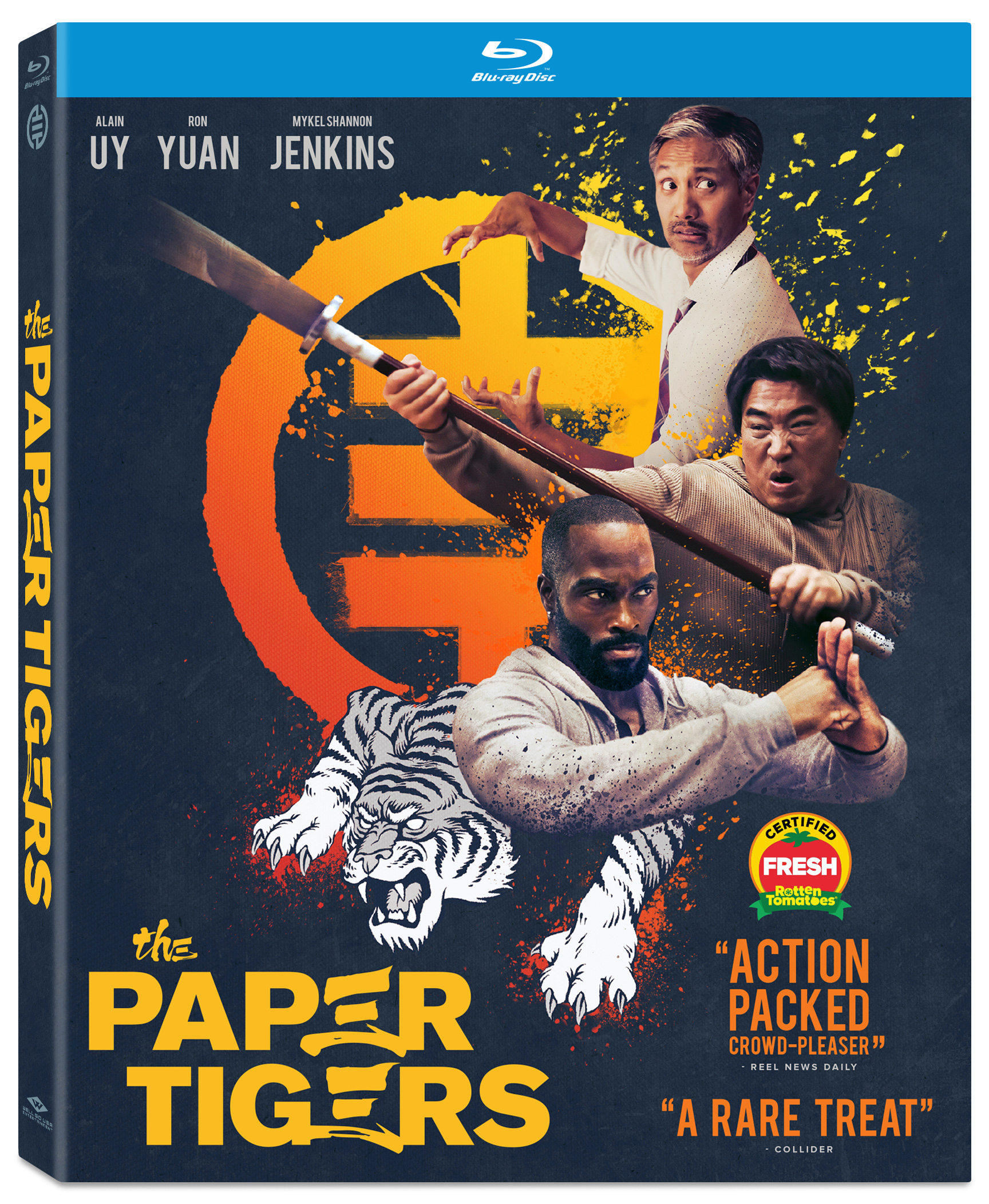 Photo courtesy of Well Go USA. ©2020 Beimo Film LLC
Well Go USA Entertainment is offering SciFi Japan readers a chance to win a Blu-ray of THE PAPER TIGERS, a homage to feel-good martial arts films like THE KARATE KID. The audience-pleasing film shows how three dedicated kung fu disciples grew into washed-up, middle-aged men—now one kick away from pulling their hamstrings. But when their master is murdered, they must juggle their dead-end jobs, dad duties, and old grudges to avenge his death. The award-winning feature film debut of Director Tran Quoc Bao, THE PAPER TIGERS stars Alain Uy (HELSTROM, TRUE DETECTIVE), Ron Yuan (MULAN, MARCO POLO), and Mykel Shannon Jenkins (THE GODS, UNDISPUTED III: REDEMPTION).
Following its world premiere at the Fantasia Film Festival, THE PAPER TIGERS played numerous festivals around the world, winning the Audience Award for Best Narrative Film at the Boston Asian American Film Festival and the Grand Jury Prize for Best Feature Film at the Seattle Asian American Film Festival.
THE PAPER TIGERS debuts on Digital, Blu-ray (SLP: $29.98) and DVD (SLP: $24.98) June 22 from Well Go USA Entertainment. The film has a runtime of approximately 111 minutes and is ated PG-13.
OFFICIAL CONTEST RULES and INFORMATION
Prize:
A. There are four (4) prizes, with each prize consisting of one (1) THE PAPER TIGERS Blu-ray.
B. Prizes will be shipped to the contest winners so entrants must include a valid mailing address. This contest is only open to participants in the United States and Canada.
C. In the event that a winner chooses not to (or cannot) accept a prize, he or she forfeits all claim to that prize.
D. One entry per person. Prizes are non-transferable. No substitution of prizes allowed.
Duration of contests:
A. The "THE PAPER TIGERS" contest runs from June 17 until 11:59pm on June 30, 2021.
How to enter:
A. Submit your name, email address, and mailing address for the random drawing.
B. Be sure to write "THE PAPER TIGERS" in the subject header of your email entry. SciFi Japan often runs multiple contests at the same time, so any entries without "THE PAPER TIGERS" in the subject header will be discarded.
Determination of winners:
A. Only contestants who have submitted the requested information will be entered in the final drawing. The first four randomly drawn eligible entries will be judged the winners for this contest.
B. SciFi Japan is not responsible for typographical, electronic or other errors in Internet operation affecting the offering, outcome, administration of the contest or the announcement of prizes. Void where prohibited or restricted by law.
C. The decision of Well Go USA and SciFi Japan is final. Entrants agree to be bound by these Official Rules and by the decisions of the SciFi Japan judges, which are final and binding in all respects.
D. Following the drawing, winners will be notified via email.
"THE PAPER TIGERS" CONTEST
Just email the following info to "THE PAPER TIGERS" at This email address is being protected from spambots. You need JavaScript enabled to view it. and you're in the contest. Good luck!
Name:
Email address:
Mailing Address: