Source: IDW Publishing
Special Thanks to Keith Davidsen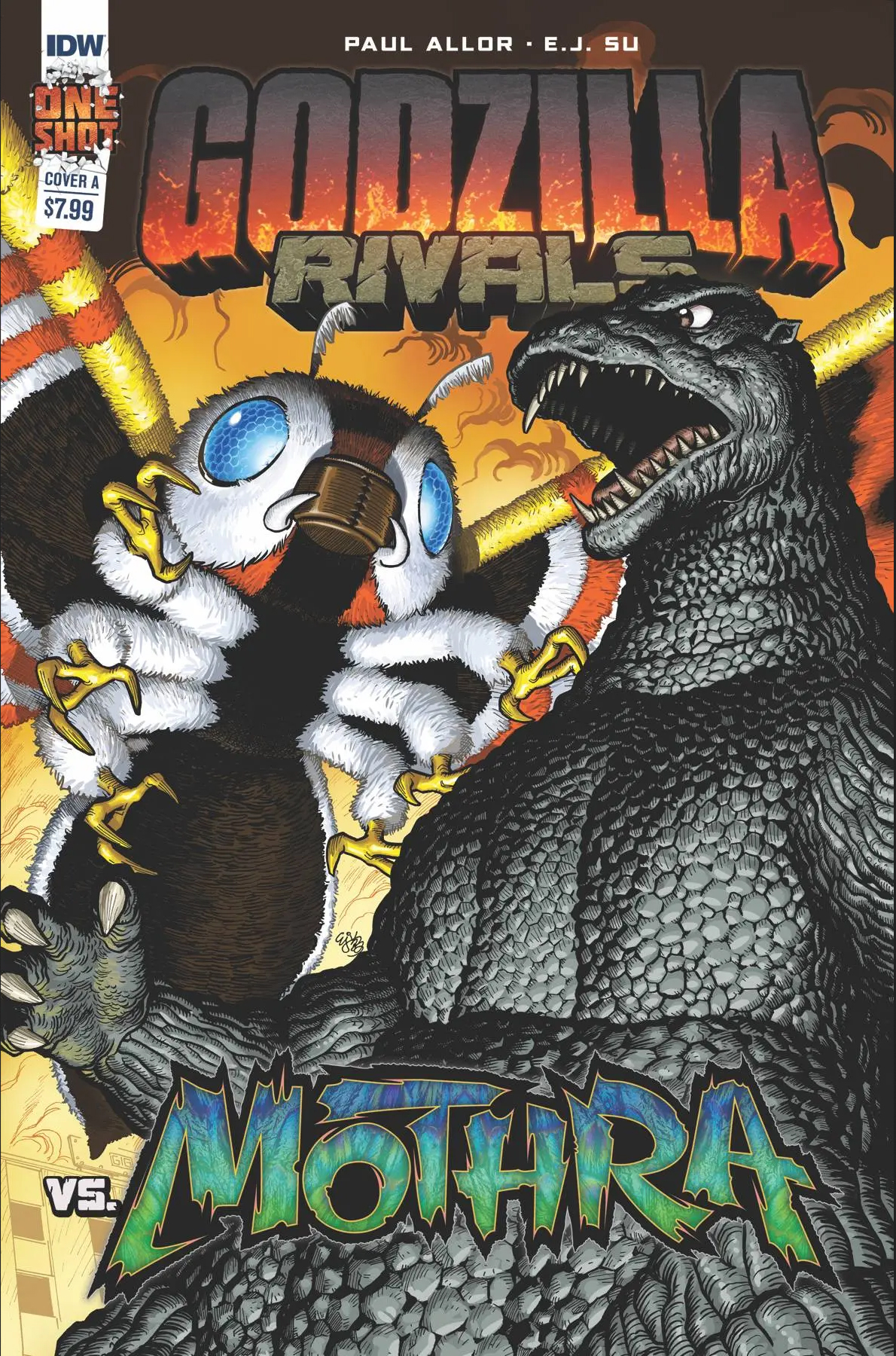 Photo courtesy of IDW. TM & © TOHO CO., LTD.
IDW Publishing has announced solicitations for the second issue of their Godzilla Rivals quarterly one-shot series.
Godzilla Rivals: Vs. Mothra
Writer: Mary Kenney
Artist: SL Gallant
Cover A: E.J. Su
Cover B: Jeffrey Veregge
Tentative In-Store Date: September 2021
Pages: 52
Cover Price: $7.99
The Monster in the Lake!
Nature can't be contained in this brand-new issue of Godzilla Rivals!
Something is trapped in Lake Ikeda—Mothra, the ancient and beautiful guardian of nature and humanity! But when one kaiju awakens, Godzilla is sure to be close behind...
And each stand-alone issue features special wrestling poster-themed retailer incentive variants
Retailer incentives: Order 10 copies and get one free special wrestling poster-themed variant cover by fan-favorite artist Jeffrey Veregge (Transformers, Judge Dredd)!
---
About IDW
IDW (OTCPINK: IDWM) is a leading media company providing uniquely compelling stories and characters in various genres for global audiences across all entertainment platforms. The award-winning IDW Publishing and IDW Entertainment divisions holistically evaluate and acquire IP for franchise development across comics and graphic novels, television, theatrical, games, merchandise, and other entertainment platforms, in addition to bringing world-renowned storytelling to life with our creative partners.
About Toho
Toho Company, Limited, is a Japanese entertainment studio focused on the development, production, exhibition, and distribution of powerful live action and animated content including motion pictures, television and theater. Founded in 1932, Toho remains a prominent force in bringing brands and original storytelling with versatile talents to audiences worldwide. Its subsidiaries include Toho Cinemas, the highest grossing exhibition company in Japan, and Toho International, Inc., a U.S. established incorporated company that manages and commercializes Toho's intellectual property portfolio. To learn more, visit toho.co.jp/en.