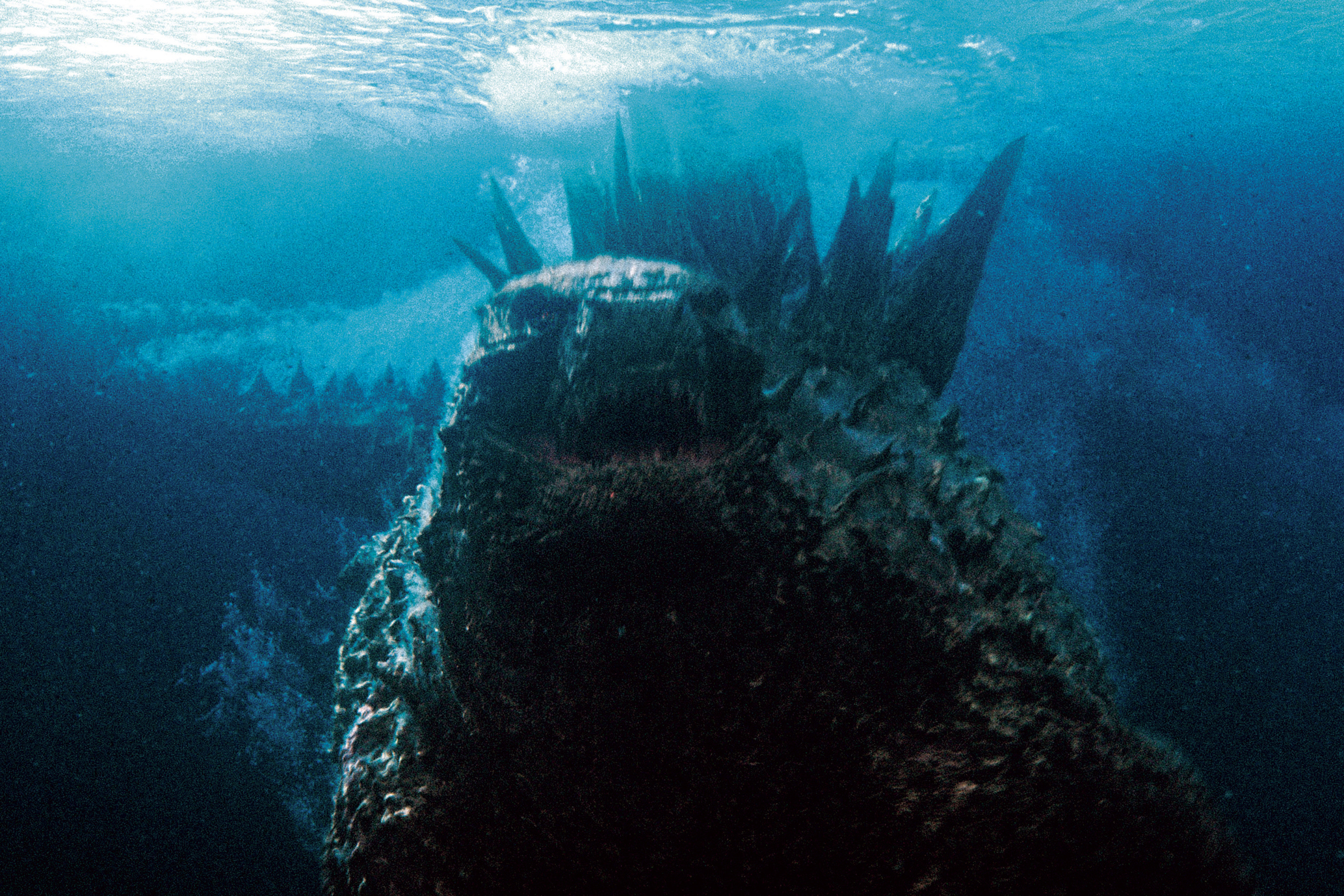 The Japanese release of GODZILLA VS. KONG has been delayed. Photo courtesy of Toho Co., Ltd. ©2021 WARNER BROTHERS ENTERTAINMENT INC. LEGENDARY PICTURES PRODUCTIONS LLC. TM & © TOHO CO., LTD. MONSTERVERSE TM & © Legendary
Source: Toho Co., Ltd.press release
Official Movie Site: GodzillavsKong.com (US), godzilla-movie.jp (Japan)
Official Facebook: @GodzillaVsKong
Official Instagram: @GodzillaVsKong
Official Twitter: @GodzillaVsKong
Toho Co., Ltd. has announced that they are postponing the Japanese theatrical release of Warner Bros. Pictures and Legendary Pictures' worldwide box office smash GODZILLA VS. KONG (ゴジラvsコング, Gojira vs Kongu). Scheduled to open in Japan on Friday, May 14th, the film has been delayed indefinitely due to the Covid-19 pandemic.
On Friday, April 23rd, Japan's Cabinet Office declared a state of emergency due to a "fourth wave" surge of infections. Toho responded by closing nearly two dozen cinemas across Tokyo, Osaka, Kyoto and Hyogo Prefecture. The theaters are tentatively planned to reopen on Tuesday, May 11th though the situation remains fluid. Japan has fallen far behind other countries in Covid vaccinations; a growing concern with the Tokyo Olympics less than three months away.

Toho offers their apologies to everyone who has been looking forward to GODZILLA VS. KONG's release, and asks moviegoers for their understanding of the situation. They will announce the new release date on their website as soon as it is decided.

---
About Toho
Toho Company, Limited, is a Japanese entertainment studio focused on the development, production, exhibition, and distribution of powerful content for motion pictures, television and theater. Founded in 1932, it remains a prominent force in bringing brands and original storytelling with versatile talents to audiences worldwide. Its subsidiaries include Toho Cinemas, the highest grossing exhibition company in Japan. To learn more, visit toho.co.jp/en.