Delightful Love Letter to Japanese Pop Culture Debuts Everywhere on Digital and On Demand October 11, 2022
Special Thanks to Eric McEver, Jeff Hammer, Bob Eggleton and Sarah J. De Bruin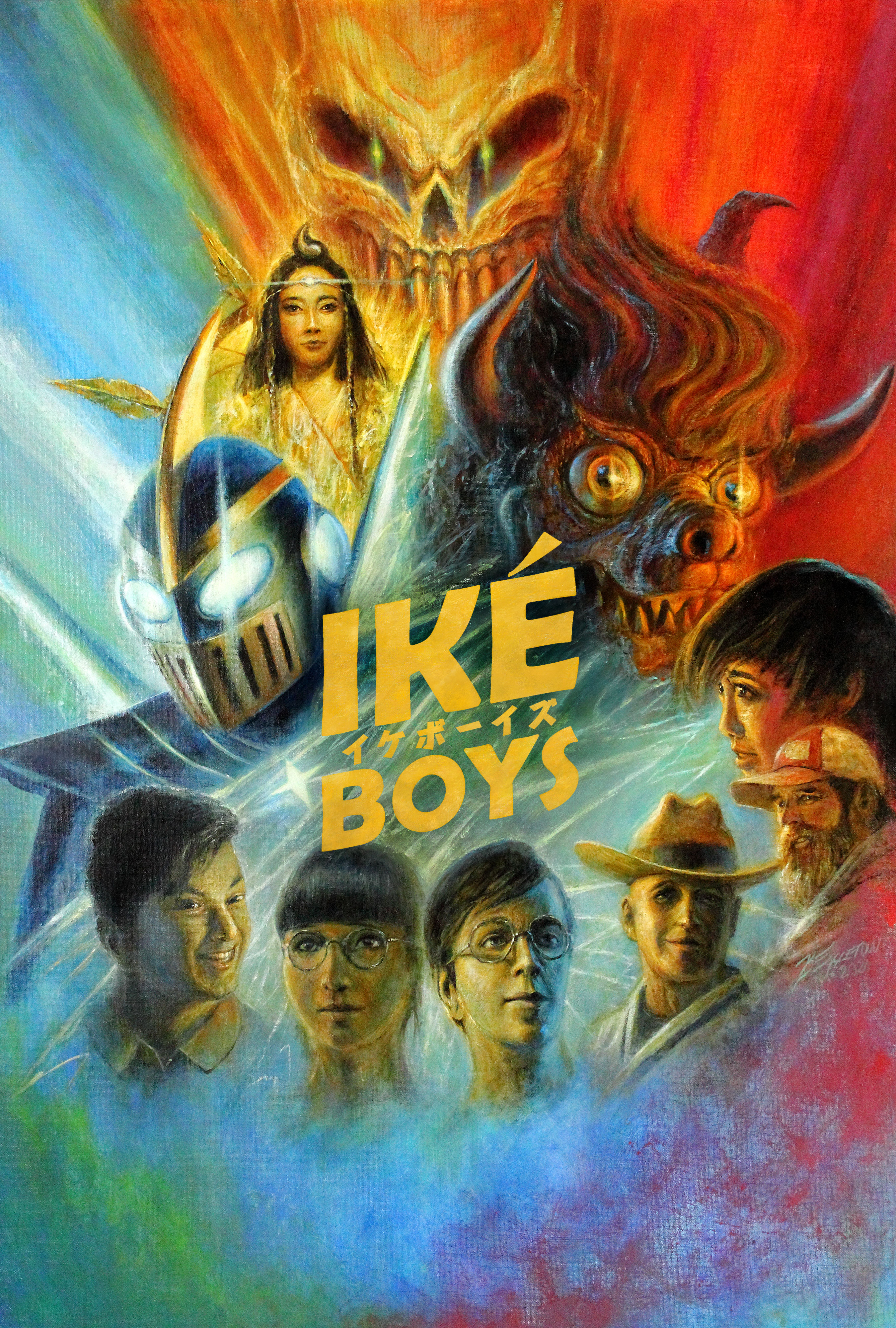 IKÉ BOYS key art by award-winning artist, Bob Eggleton. Photo courtesy of Shout! Factory. ©
A charmingly offbeat fantasy adventure that mixes live action, original animation, and tokusatsu special effects, the new feature film IKÉ BOYS will debut on Digital and On Demand on all major platforms October 11, 2022 from Shout! Studios.
Heart-warming yet comedic, IKÉ BOYS is a coming-of-age story of adventure and friendship set amongst high school friends in late '90s Oklahoma who escape the dull reality of daily life via a shared obsession with all things Japanese. A love letter to kaiju, anime and Japanese pop culture, this fan-favorite film has been enthralling audiences since its world premiere at Fantastic Fest 2021 and its international premiere at the Bucheon International Fantastic Film Festival. Check out the trailer for the film here!
Directed by Eric McEver, written by McEver and Jeff Hammer, and produced by Hammer, Brion Hambel, and Paul Jensen, the film stars an ensemble cast of Quinn Lord (THE MAN IN THE HIGH CASTLE), Ronak Gandhi (THE ROOKIE), Christina Higa (AM I OK?), Billy Zane (TITANIC, THE BOYS), Yumiko Shaku (KAMEN RIDER ZI-O), and Ben Browder (FARSCAPE).
In IKÉ BOYs, best friends Shawn Gunderson and Vikram 'Vik' Kapoor escape from the drudgery of high school life in Oklahoma through their obsession with all things Japanese. When a mysterious anime film transforms them into its superhuman characters, they at first think that their wildest fantasies have come true. But when ancient monsters threaten to unleash the apocalypse on New Year's Eve of 1999, Shawn and Vik must look to each other to become the heroes they were always meant to be. Joining their adventure is Miki, a Japanese exchange student whose determination to go on a Native American vision quest puts her on a collision course with both Shawn and Vik and their foes... and whose destiny may determine the fate of the world.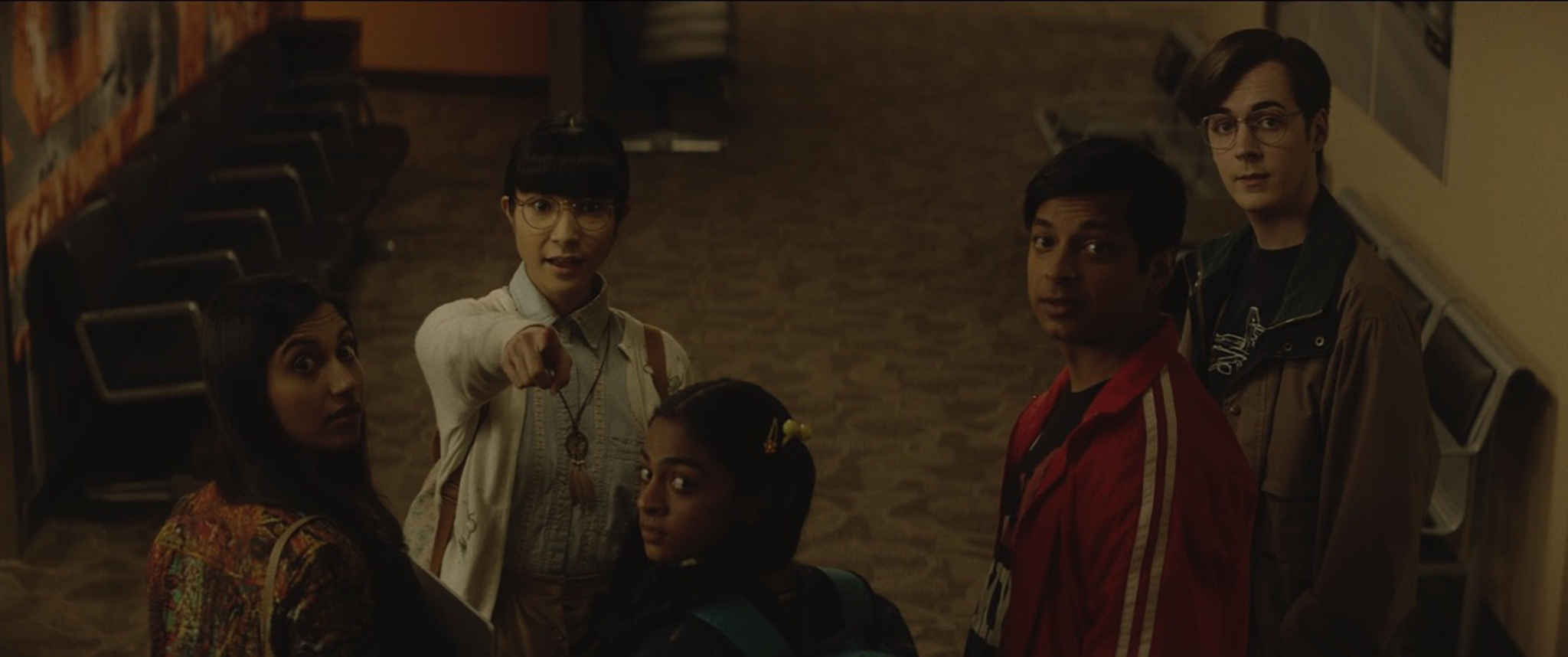 Photo courtesy of Shout! Factory. ©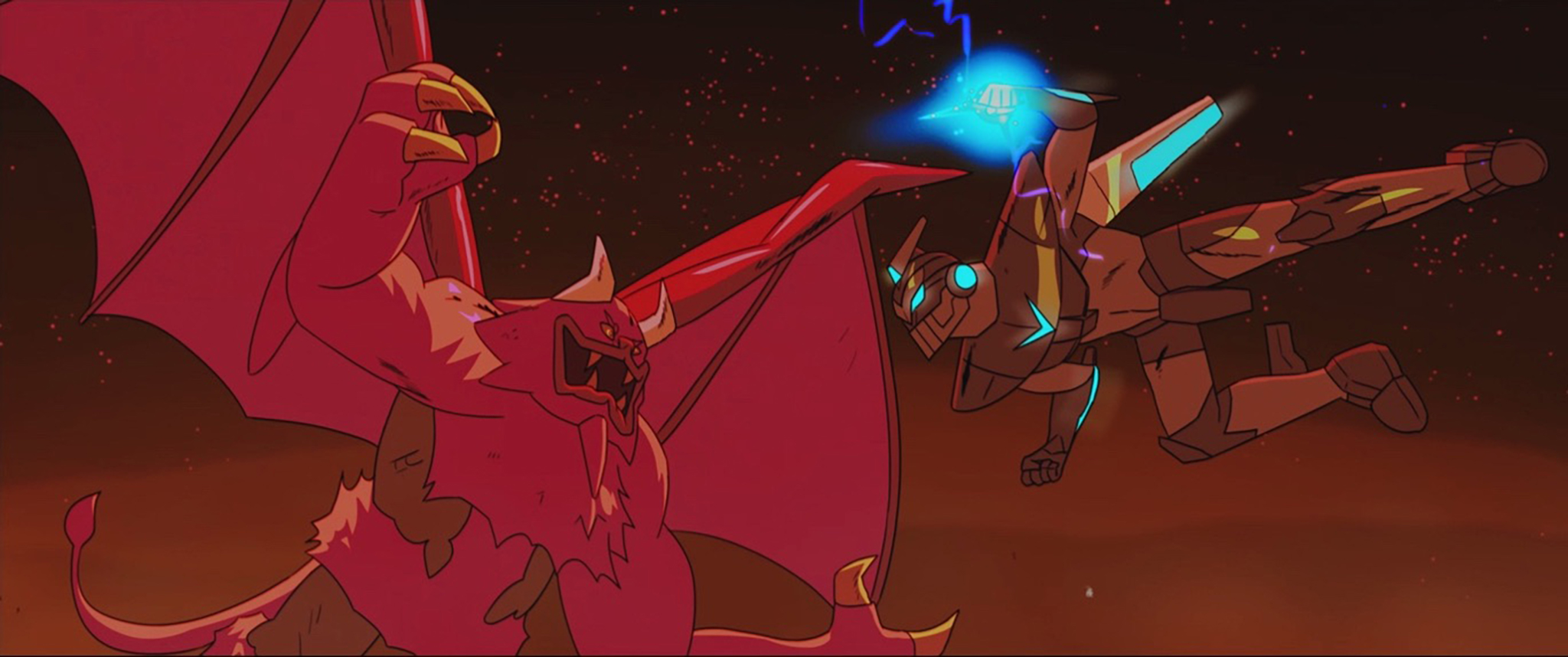 Photo courtesy of Shout! Factory. ©
Photo courtesy of Shout! Factory. ©
---
About Shout! Studios
Shout! Studios is the filmed entertainment production and distribution arm of Shout! Factory, specializing in all aspects of distribution, including theatrical, VOD, digital, DVD/Blu-ray, and broadcast. Shout! Studios works with creators at the forefront of pop culture, driving creative expression and diversity in independent storytelling. Shout! Studios finances, produces, acquires, and distributes an eclectic slate of movies, award-winning animated features, specialty films and series from rising and established talent, filmmakers, and producers.
Upcoming releases include the sci-fi comedy-drama Linoleum, starring Jim Gaffigan and Rhea Seehorn, fantasy adventure THREE WISHES FOR CINDERELLA, starring Scandinavian pop star Astrid Smeplass, topical drama feature ON SACRED GROUND, starring William Mapother and David Arquette, I'M CHARLIE WALKER, starring Mike Colter and Dylan Baker, medieval action-adventure KINGSLAYER, starring Ryan Gage, David Hayman, and John Rhys-Davies, and animated features AINBO: SPIRIT OF THE AMAZON and GULLIVER RETURNS. Recent releases include Oliver Stone's JFK REVISITED: THROUGH THE LOOKING GLASS, animated feature COPPELIA, starring world-renowned ballerina Michaela DePrince, the critically acclaimed Western OLD HENRY, starring Tim Blake Nelson, dramedy Language Lessons, directed by Natalie Morales and starring Morales and Mark Duplass, comedy-drama MISBEHAVIOUR, starring Keira Knightley and Gugu Mbatha-Raw, STANDING UP, FALLING DOWN, starring Ben Schwartz and Billy Crystal, documentary features A CRIME ON THE BAYOU, and WOMEN IN MOTION: NICHELLE NICHOLS, STAR TREK AND THE REMAKING OF NASA. Family films include animated feature DREAMBUILDERS, award-winning animated features IN THIS CORNER OF THE WORLD from director Sunao Katabuchi, and SWIFT, starring Oscar® winners Kate Winslet and Willem Dafoe, Christophe Gans' live-action fantasy adventure BEAUTY AND THE BEAST (LA BELLE ET LA BÊTE), starring Vincent Cassel and Lea Seydoux, and MIA AND THE WHITE LION, starring Melanie Laurent.