3y Film presents GHOST-CAT RHAPSODY, a new take on the classic ghost cat movies. Photo courtesy of 3Y Film. ©3Y Film
Source: 3Y Film
Special Thanks to Avery Guerra
A SCIFI JAPAN EXCLUSIVE
3Y Film, makers of THE GREAT BUDDHA ARRIVAL and NEZURA 1964, have announced their next project...GHOST-CAT RHAPSODY (怪猫狂騒曲, Kaibyō Kyōsō Kyoku). Directed by Hiroto Yokokawa (THE GREAT BUDDHA ARRIVAL, NEZURA 1964), the film will be a musica/film collaboration with living icon Chumei Michiaki Watanabe, the composer for such classic series as KIKAIDA, GREAT MAZINGER and GORENGER!
GHOST-CAT RHAPSODY is a fresh take on the classic legend of the ghost cat. The popular horror tale was once popular with Japoanese studios, who released dozens of movies such as THE GHOST CAT AND THE MYSTERIOUS SHAMISEN (1938), GHOST CAT OF NABESHIME (1949), THE GHOST CAT OF OUMA CROSSING (1954), BLACK CAT MANSION (1958) and THE GHOST CAT OF OTAMA POND (1960). As with their previous projects, 3Y Film is looking to revive a long-lost tokusatsu genre for the modern age.
GHOST-CAT RHAPSODY will star Masanori Kikuzawa (NEZURA 1964), Mai Saito (ULTRAMAN GAIA: THE BATTLE IN HYPERSPACE, KAMEN RIDER 555) and Noboru Sato (CHARGEMAN KEN). with more cast members to be announced. The movie will be released in Japan in 2022.
Photo courtesy of 3Y Film. ©3Y Film
Photo courtesy of 3Y Film. ©3Y Film
CREDITS
Run Time: 60 Minutes (Tentative)
Starring: Masanori Kikuzawa, Mai Saito, Noboru Sato
Directed by: Hiroto Yokokawa
Music by: Chumei Watanabe
Produced by: Hiroto Yokokawa/Kazuma Yoneyama
Production Design by: Hiroto Yokokawa/Takuma Asai/Karin Yamada
Ghost-Cat Design: Keisuke Yoneyama
Theme Song Performance: Orchestra Triptyque
Theme Song Lyrics: Kenji Tanokura
Brain: Kensaku Sakai
Music Producer: Koichi Nishi
Consulting Producer/Publicist: Avery Guerra
Production Company: 3Y Film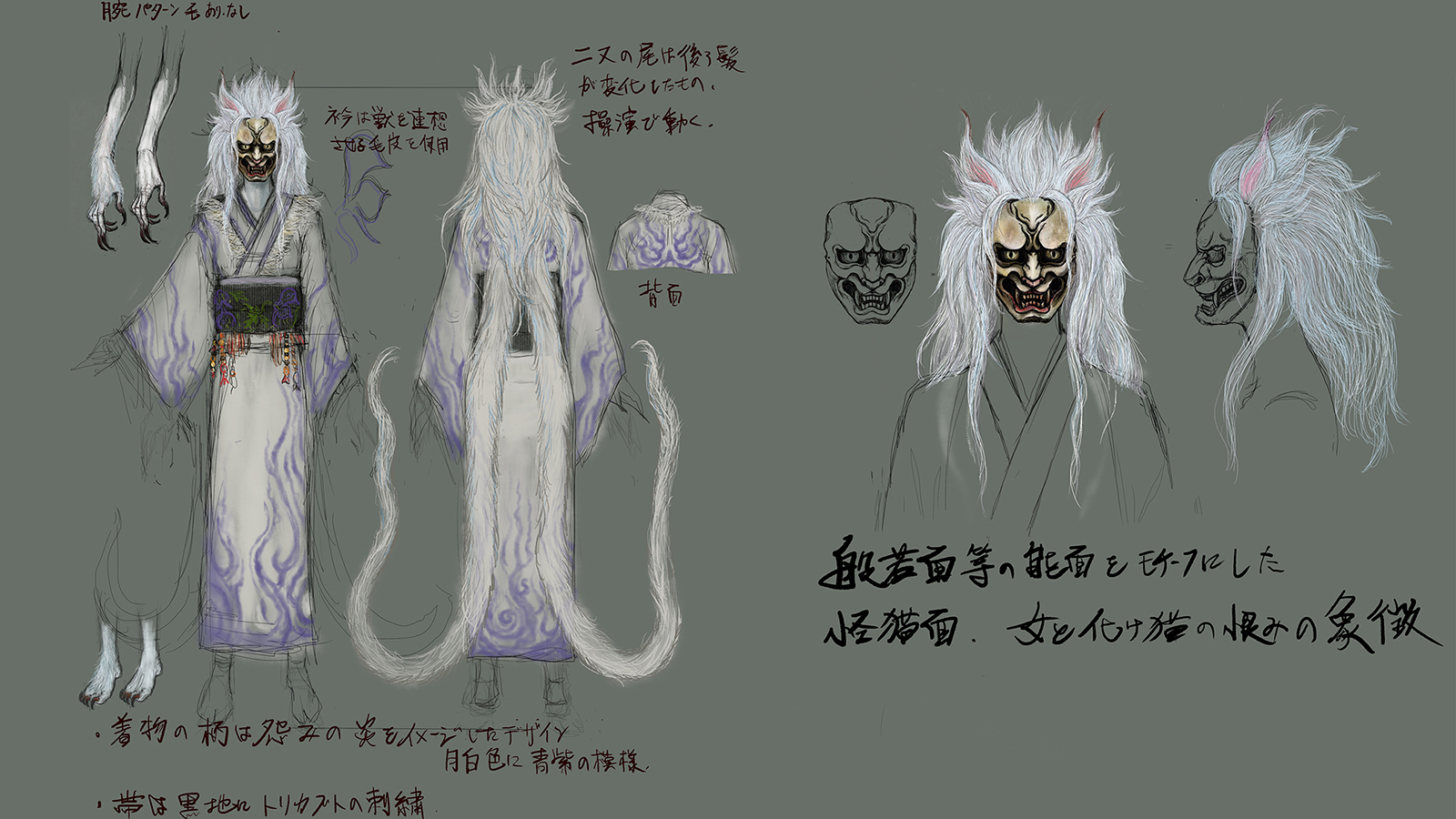 Photo courtesy of 3Y Film. ©3Y Film
---
About 3Y Film
3Y Film is part of the video production company 3Y Co., Ltd. Founded in 2015 by Hiroto Yokokawa, 3Y has been involved with the production, filming, photography, editing and CG effects for commercials, movies, stage productions and corporate videos. The company has recently branched out into their original productions such as the feature film THE GREAT BUDDHA ARRIVAL.