Source: 3Y Film
Special Thanks to Avery Guerra
3Y Film and MRTS have revealed that their new kaiju film, HOSHI 35 (星35), had its successful premiere screening this past week. Directed by Hiroto Yokokawa (THE GREAT BUDDHA ARRIVAL, NEZURA 1964), the movie uses traditional Japanese FX techniques (aka tokusatsu) in the tradition of the classic Godzilla and Gamera films.
HOSHI 35 has attracted fan attention in both Japan and the United States for its cast, which is made up of a veritable 'who's who' of genre veterans, starting with Godzilla Heisei Series star Megumi Odaka. She is joined by her GODZILLA VS SPACEGODZILLA co-star Jun Hashizume (ULTRAMAN Z ), Daijiro Harada (GODZILLA VS MECHAGODZILLA ll, HOWL'S MOVING CASTLE), Hiroshi Miyasaka (AKIRA KUROSAWA'S DREAMS, SHALL WE DANCE?, ULTRA GALAXY FIGHT: THE DESTINED CROSSROAD), Yumiko Tanaka (MASKED RIDER SUPER-1, THE RETURN OF GODZILLA), Akihiro Ugajin (BATTLE ROYALE, GODZILLA: FINAL WARS, ULTRAMAN: THE NEXT, GAMERA THE BRAVE), Nômaru Abe (GAMERA: GUARDIAN OF THE UNIVERSE, ULTRAMAN GAIA: BATTLE IN HYPERSPACE, THE SUMMER OF THE UBUME), Robert Scott Field (GODZILLA VS KING GHIDORAH, ULTRAMAN NEOS, THE GREAT BUDDHA ARRIVAL), Shoko Nakajima (GODZIBAN), Rin Matsumiya, Yoko Ishino (GODZILLA VS DESTOROYAH, TOKYO BLACKOUT), Yukijiro Hotaru (ZEIRAM, Gamera Trilogy, GODZILLA, MOTHRA AND KING GHIDORAH: GIANT MONSTERS ALL-OUT ATTACK), Shinzô Hotta (MASKED RIDER, THE ALL-NEW MASKED RIDER, ZATOICHI), Yuma (THE GREAT BUDDHA ARRIVAL, NEZURA 1964) and Megumi Kobayashi (REBIRTH OF MOTHRA Trilogy, GAMERA THE BRAVE).
Also cast but not previously announced are actors Mai Saito (Ultraman franchise, KAMEN RIDER FAIZ, NEZURA 1964, GHOST CAT RHAPSODY), Himawari Ono (GAMERA THE BRAVE, NEZURA 1964), Mayumi Chihiro (MAJIN SENTAI KIRAMAGER, TOKYO VAMPIRE HOTEL), and Yutaka Taguchi (GHOST CAT RHAPSODY, YATSUASHI).
Photo courtesy of 3Y Film.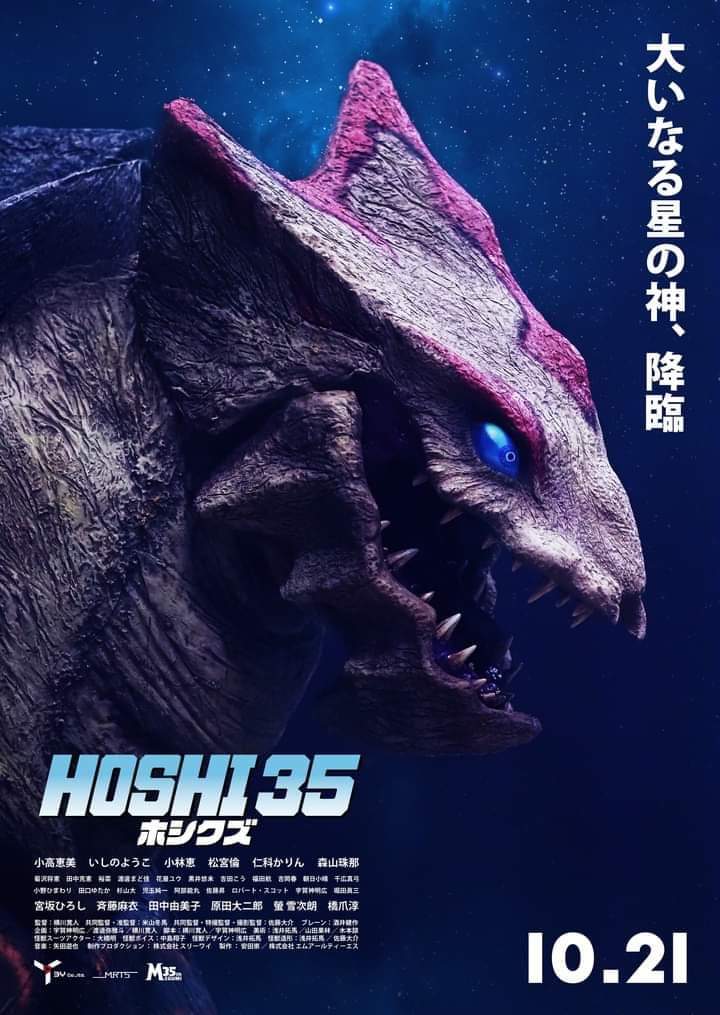 Photo courtesy of 3Y Film.
A look at the control room set from the film. Photo courtesy of 3Y Film.
---
About 3Y Film
3Y Film is part of the video production company 3Y Co., Ltd. Founded in 2015 by Hiroto Yokokawa, 3Y has been involved with the production, filming, photography, editing and CG effects for commercials, movies, stage productions and corporate videos. The company has recently branched out into their original productions such as the feature film THE GREAT BUDDHA ARRIVAL.