VirusKing joins Japan's ever-growing pantheon of daikaju in YUZO THE BIGGEST BATTLE IN TOKYO, the new movie from filmmaker Yoshikazu Ishii. Photo courtesy of Team Better Tomorrow. ©Team Better Tomorrow
Source: Team Better Tomorrow
Special Thanks to Avery Guerra
A SCIFI JAPAN EXCLUSIVE
SciFi Japan is pleased to present a first look at YUZO THE BIGGEST BATTLE IN TOKYO (『特撮喜劇 大木勇造 人生最大の決戦』, Tokusatsu Kigeki Ōki Yūzō Jinsei Saidai no Kessen), the upcoming daikaiju movie from filmmaker Yoshikazu Ishii. Ishii was an apprentice of the late Toho FX director Koichi Kawakita, and served as a special effects assistant director on GODZILLA: FINAL WARS, NEGOTIATOR: MASHITA MASAYOSHI, DAIMAJIN KANON, and ULTRAMAN MEBIUS. He has directed episodes of ULTRAMAN GINGA and ULTRAMAN GINGA S as well as his own feature film, ATTACK OF THE GIANT TEACHER. Ishii is the producer, director, special effects director and screenwriter of YUZO THE BIGGEST BATTLE IN TOKYO.
The creative team for YUZO THE BIGGEST BATTLE IN TOKYO includes director of photography Yoshihito Takahashi (GRIDMAN - THE HYPER AGENT, ULTRAMAN TIGA, ULTRAMAN DYNA, ULTRAMAN GAIA, ULTRAMAN MEBIUS, DEATH KAPPA), monster modeler Daisuke Sato (HOWL FROM BEYOND THE FOG) and monster designer Tomoaki Matsumoto (HOWL FROM BEYOND THE FOG).

The cast features Takehiko Fujita (ATTACK OF THE GIANT TEACHER, THE METHOD OF THE KEY THIEF, FAMILY HAPPINESS), Masanori Machida (GAPPA: THE TRIPHIBIAN MONSTER, THE GREEN SLIME, ZATOICHI, ULTRASEVEN, MASKED RIDER SKYRIDER, ULTRAMAN TIGA), Takashi Toyoda (ATTACK OF THE GIANT TEACHER), Hironobu Nomura (GAKKOU NO KAIDAN - SCHOOL GHOST STORIES, ULTRAMAN GINGA, KAMEN RIDER EX-AID), Yusuke Sugiyama (SHIN GODZILLA, ULTRAMAN GINGA), Takuya Fujisaki (RONIN STREET, ULTRAMAN TIGA), Kenji Sakama (GODZILLA VS. DESTOROYAH, GAMERA 2: ATTACK OF THE LEGION), Daniel Aguilar (SHIN GODZILLA, DEATH KAPPA) and Tetsu Saiki (BATTLE ROYALE).
This year's San Sebastian Horror & Fantasy Film Festival in Spain (October 29 - November 5) will present an interview with Yoshikazu Ishii plus a behind the scenes look at the special effects filming of YUZO THE BIGGEST BATTLE IN TOKYO. Ishii will also exhibit the VirusKing suit at the Atami Kaiju Film Festival in November.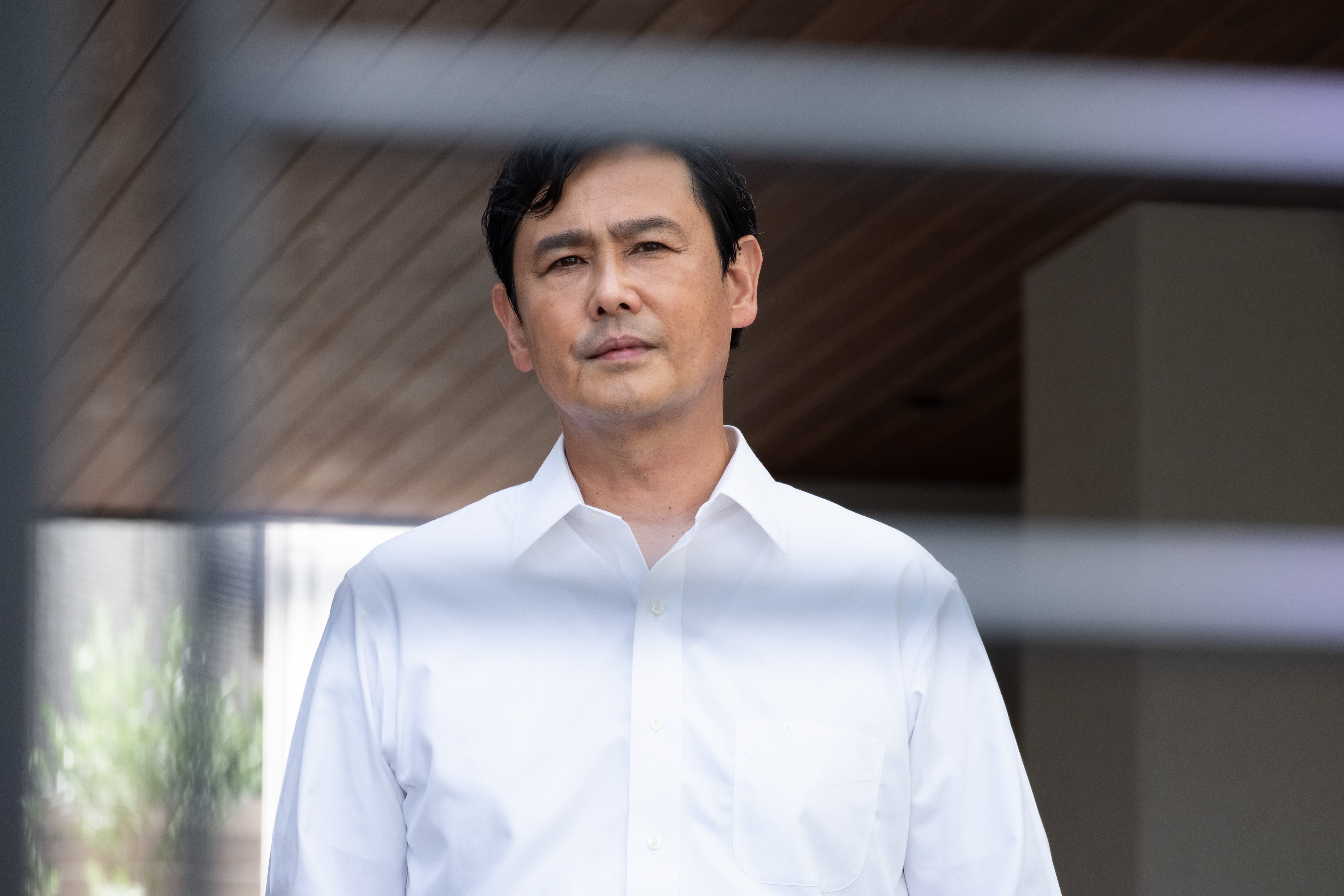 Hironobu Nomura. Photo courtesy of Team Better Tomorrow. ©Team Better Tomorrow
Synopsis
In the year 2020, the world is threatened by a new coronavirus. The impact of the virus is not only on health but also on the economy, and Yuzu Ooki, who was enjoying his remote life, is easily laid off.
Somehow, he manages to find a new job, but what awaited him was a crazy group of people, including a money-grubbing president, a fitness instructor with no members, a garbage thief who only collects waste, a gambling salesman, and a man who stays inside a stuffed animal. However, after being pushed around by these selfish people, he gets desperate when he is dumped by his girlfriend.
Just then, a lifeform from outer space comes into contact with Yuzo's crazy co-workers and fuses with their madness, creating an explosion of energy that plunges the city into chaos. The only person who can save the city from this crisis is Yuzo. Having been thrown into the depths of disappointment, he now rises to the occasion.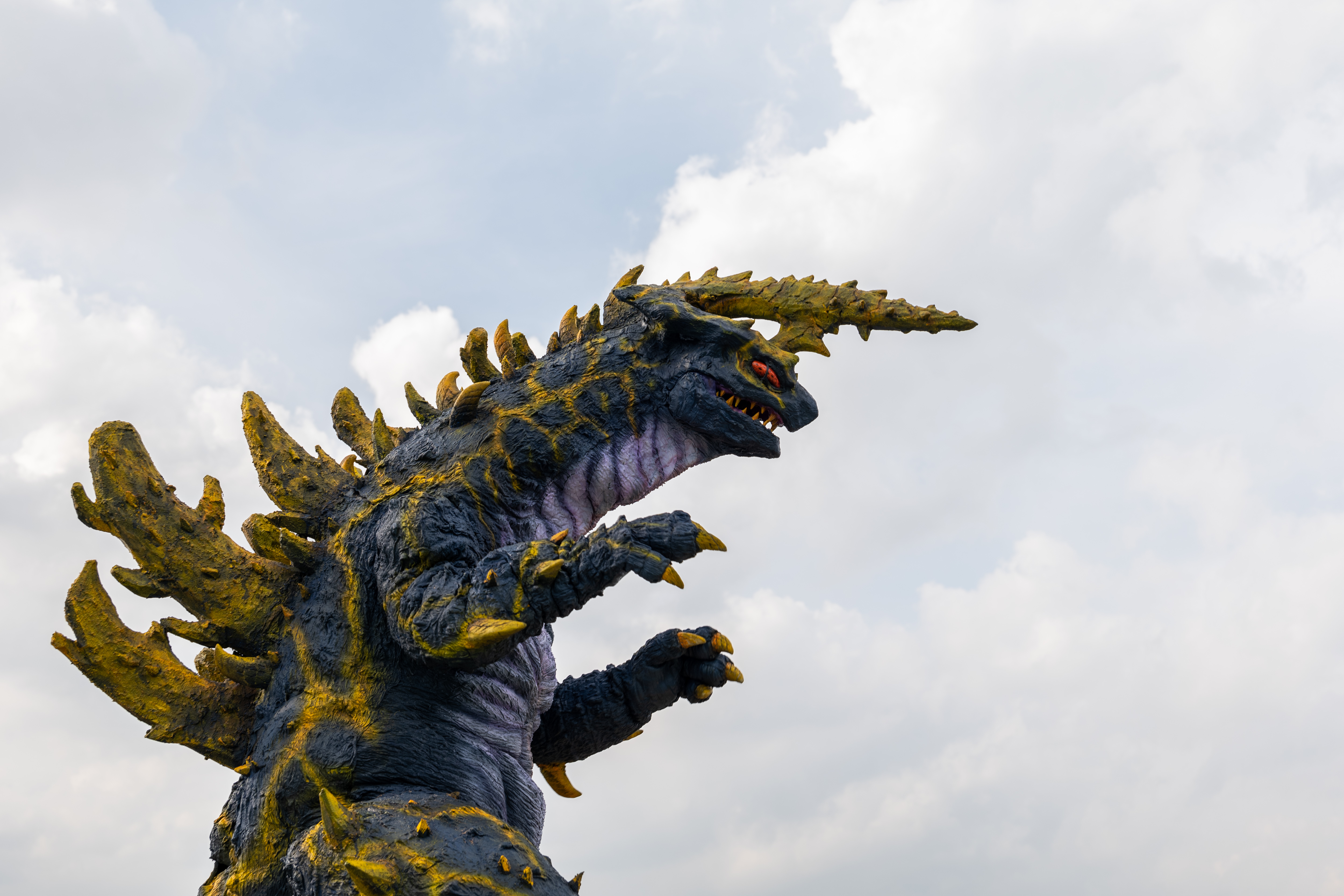 Photo courtesy of Team Better Tomorrow. ©Team Better Tomorrow
Credits
Cast
Takehiko Fujita
Takashi Toyota
Takuya Fujisaki
Bakko Maeda
Hironobu Nomura
Takanori Chujo
Kana Ishii
Masanori Machida
Tetsu Saiki
Yusuke Sugiyama
Daniel Aguilar
Hironobu Nomura (Special Appearance)
Staff
Producer, Director, Special Effects Director: Yoshikazu Ishii
Co Producer: Hilo Sakuragawa
Original Story: Yoshikazu Ishii
Screenplay: Gen Tanaka & Yoshikazu Ishii
Assistant Producer for the Drama Portion: Yoshiharu Izumi
Director of Photography: Yoshihito Takahashi
Monster Design: Tomoaki Matsumoto
Monster Modeling: Daisuke Sato
Editing: Masahito Hirai
Music: Hiroaki Ito
International Publicist: Avery Guerra
©Team Better Tomorrow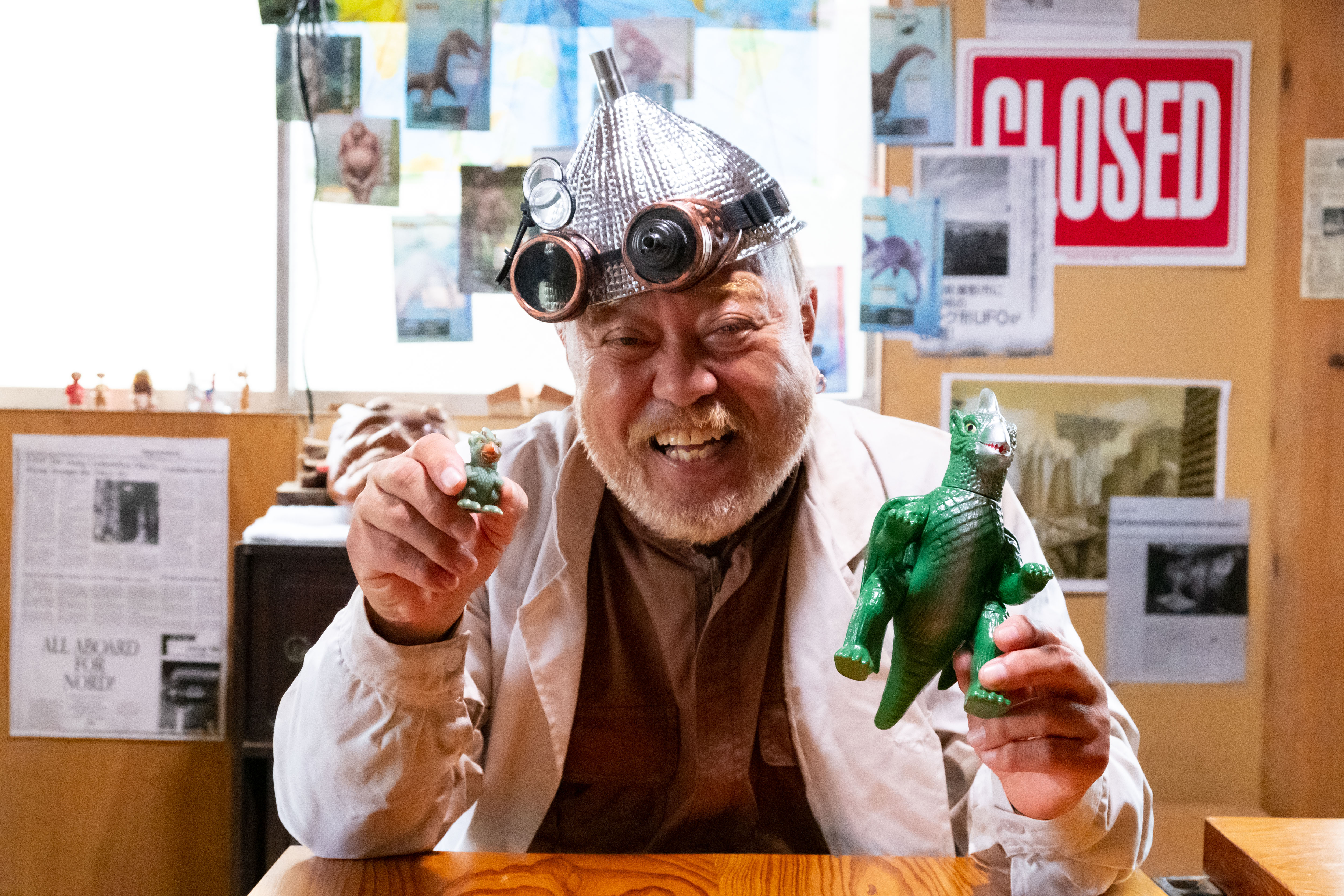 Showa monster movie star Masanori Machida (Saki in GAPPA) is back in YUZO THE BIGGEST BATTLE IN TOKYO. Photo courtesy of Team Better Tomorrow. ©Team Better Tomorrow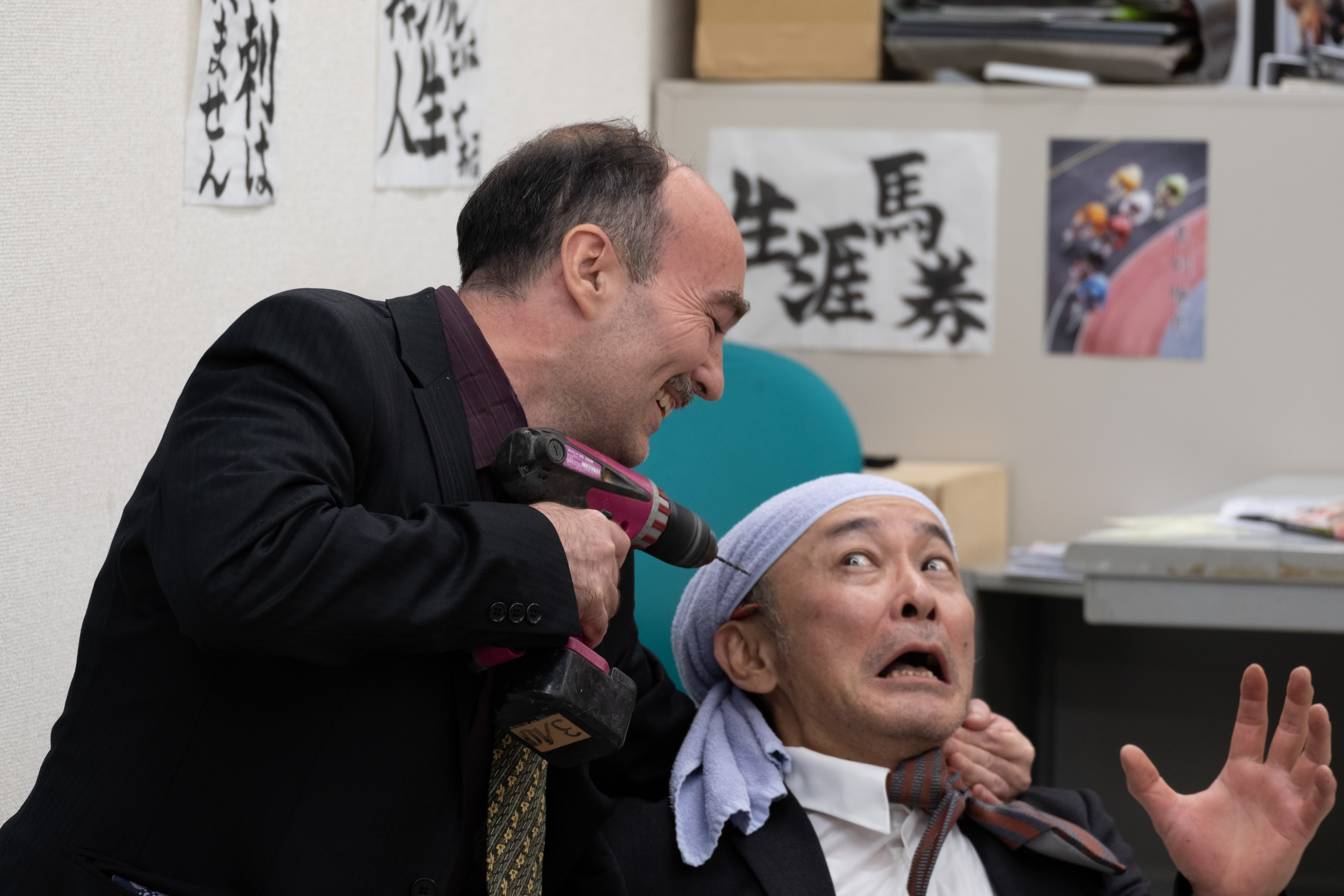 Daniel Aguilar uses a power drill to make a point with Takuya Fujisaki. Photo courtesy of Team Better Tomorrow. ©Team Better Tomorrow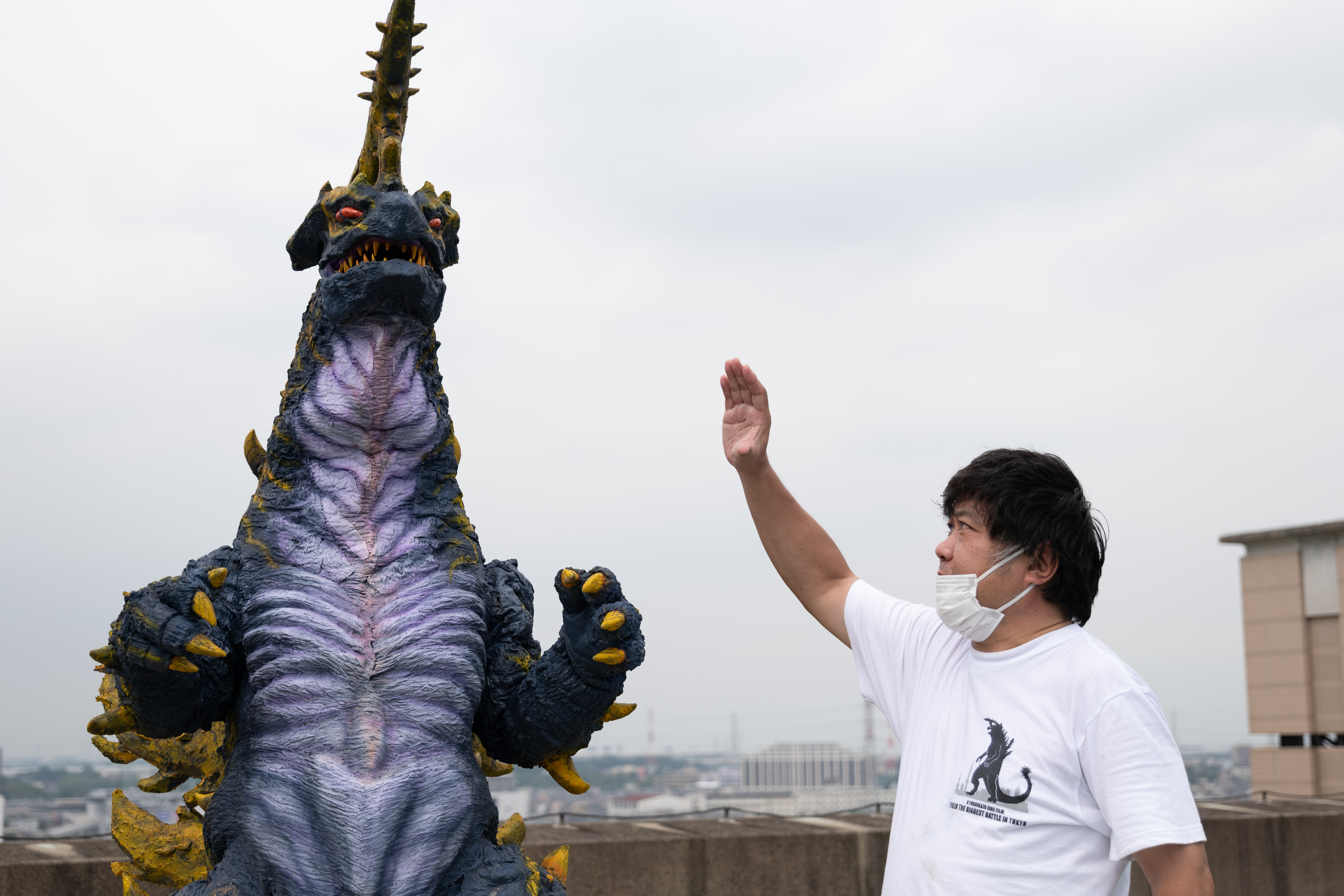 VirusKing receives some direction from Yoshikazu Ishii. Photo courtesy of Team Better Tomorrow. ©Team Better Tomorrow
Hironobu Nomura with dog-suited comedian Bakko Maeda, who is holding a sign that reads: Mr. Kaiju wait. Photo courtesy of Team Better Tomorrow. ©Team Better Tomorrow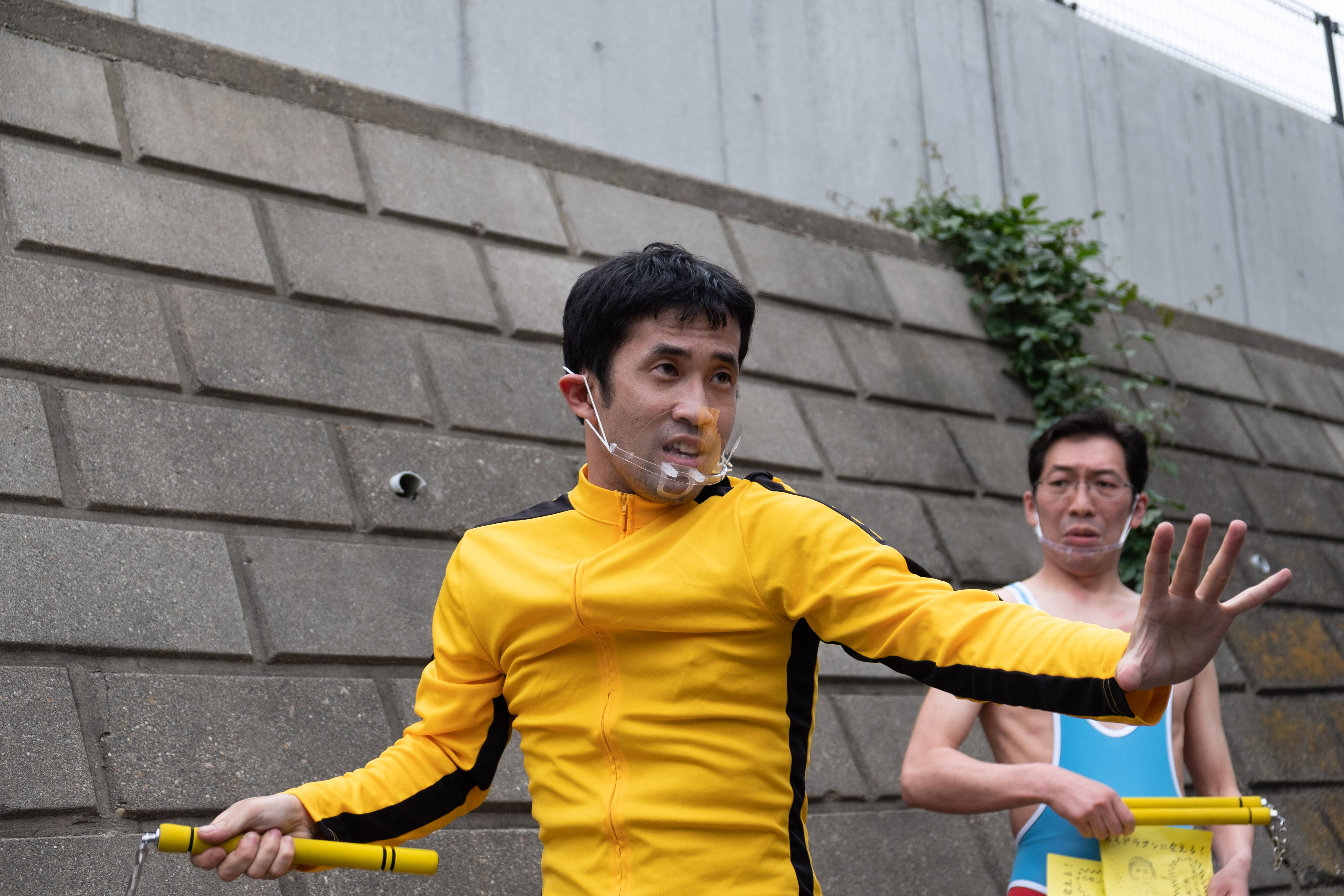 Takashi Toyota and Takehiko Fujita. Photo courtesy of Team Better Tomorrow. ©Team Better Tomorrow
Photo courtesy of Team Better Tomorrow. ©Team Better Tomorrow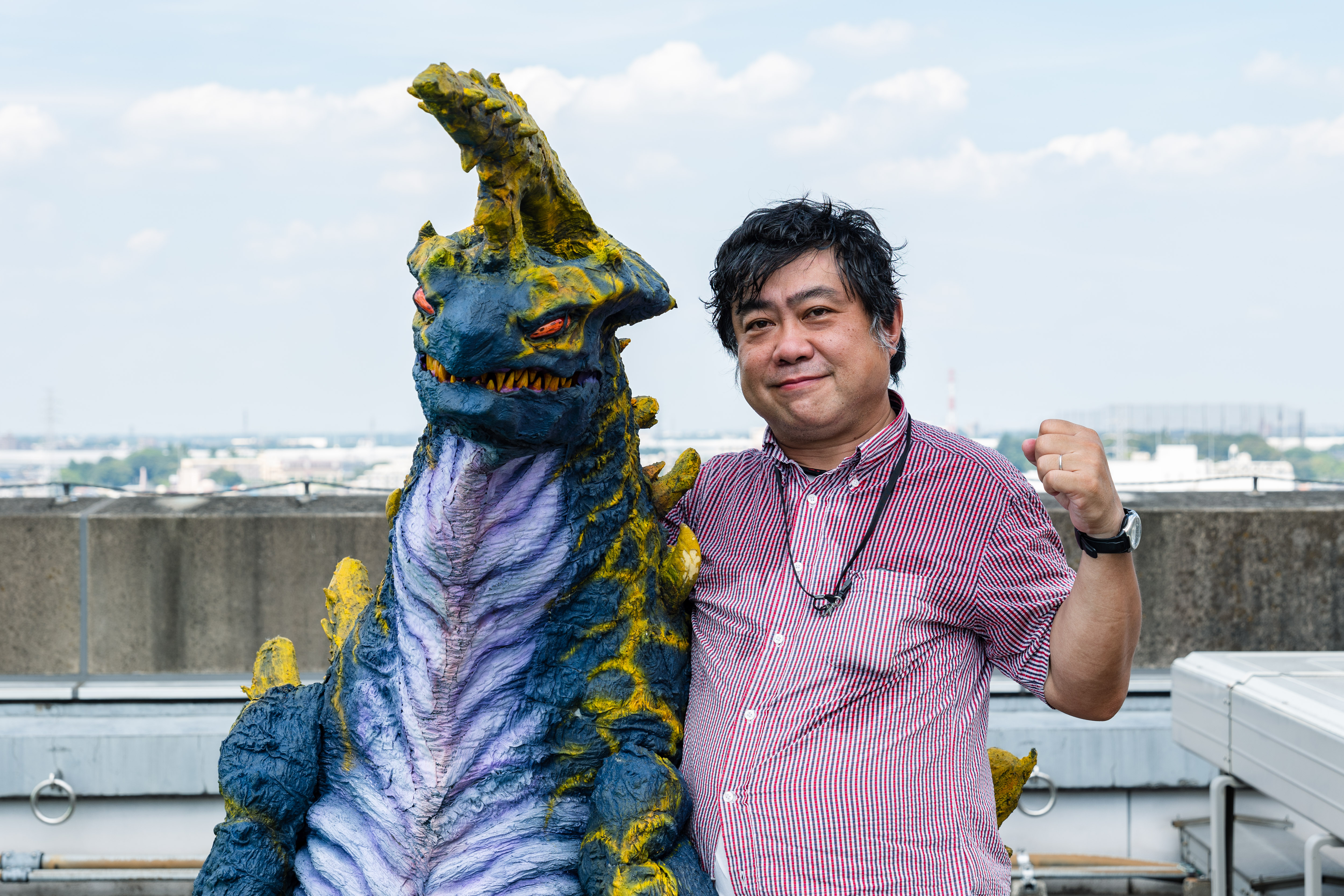 The director and his star performer. Photo courtesy of Team Better Tomorrow. ©Team Better Tomorrow
Photo courtesy of Team Better Tomorrow. ©Team Better Tomorrow