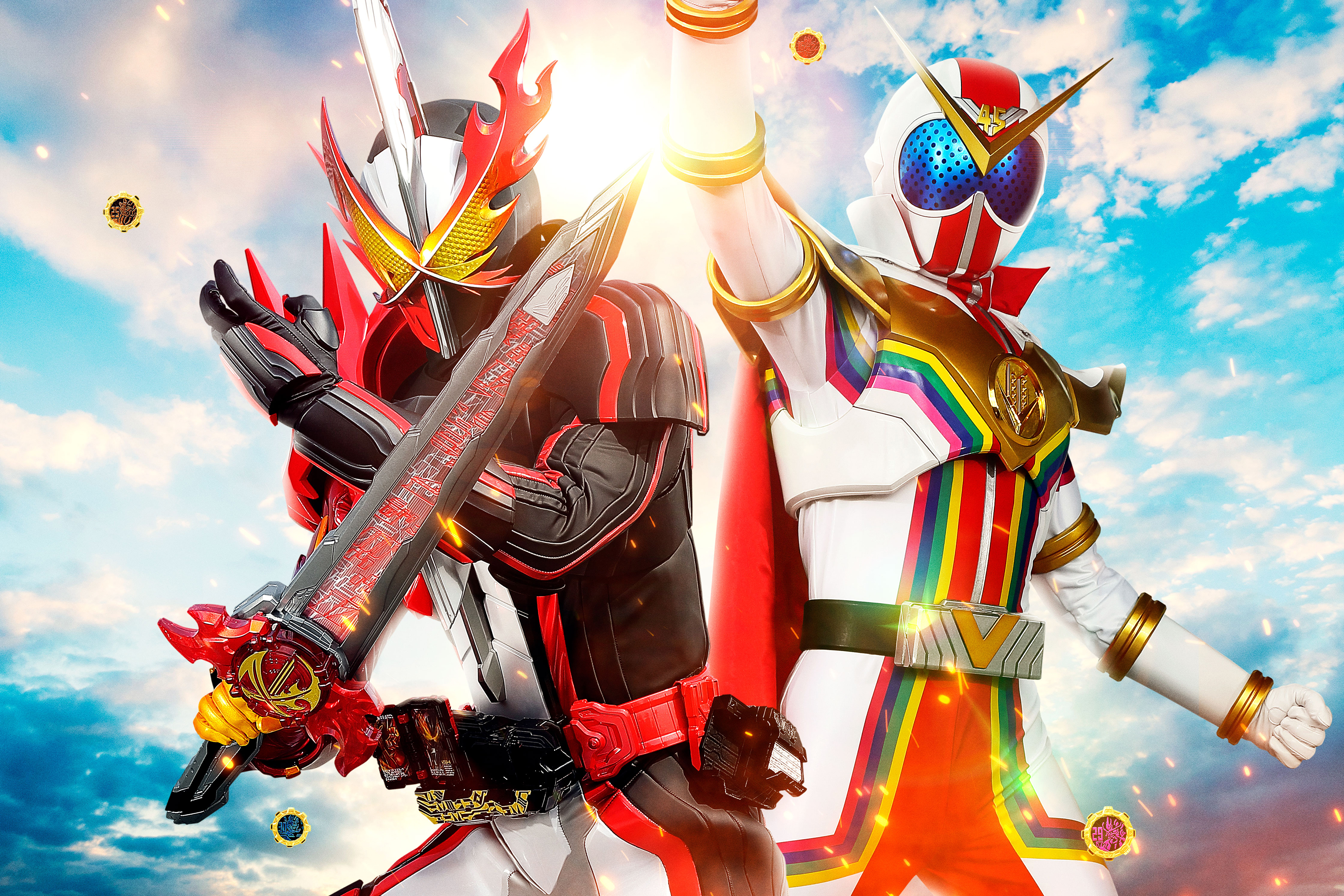 Source: Toei Co., Ltd.
Official Site: http://movie-rider50-ranger45.com (Japan)
Special Thanks to Alicia Ashby
A SCIFI JAPAN EXCLUSIVE
Toei Co., Ltd. has provided SciFi Japan with press notes and promotional art for their new movie, KAMEN RIDER SABER + ZENKAIGER SUPERHERO SENKI (セイバー+ゼンカイジャー スーパーヒーロー戦記, Seibā + Zenkaijā Sūpāhīrō Senki).
Description
To this very day, as the era changes from Showa to Heisei to Reiwa, the much-admired Kamen Rider series and Super Sentai series continue to inspire dreams, courage, hope, and the spirit of justice. In 2021, these two great heroic lineages, treasured by young and old alike, will celebrate twin anniversaries: 50 years of Kamen Rider and 45 years of Super Sentai. This celebration is the film KAMEN RIDER SABER + ZENKAIGER SUPERHERO SENKI, which will bring together Kamen Rider and Super Sentai to join forces in a special crossover released nationwide, just in time for the holiday weekend, on Thursday, July 22nd, 2021!
ⓒ2021 "Super Hero Senki" Production Committee ⓒIshimori Pro・TV Asahi・ADK EM・Toei ⓒ2021 TV Asahi・Toei AG・Toei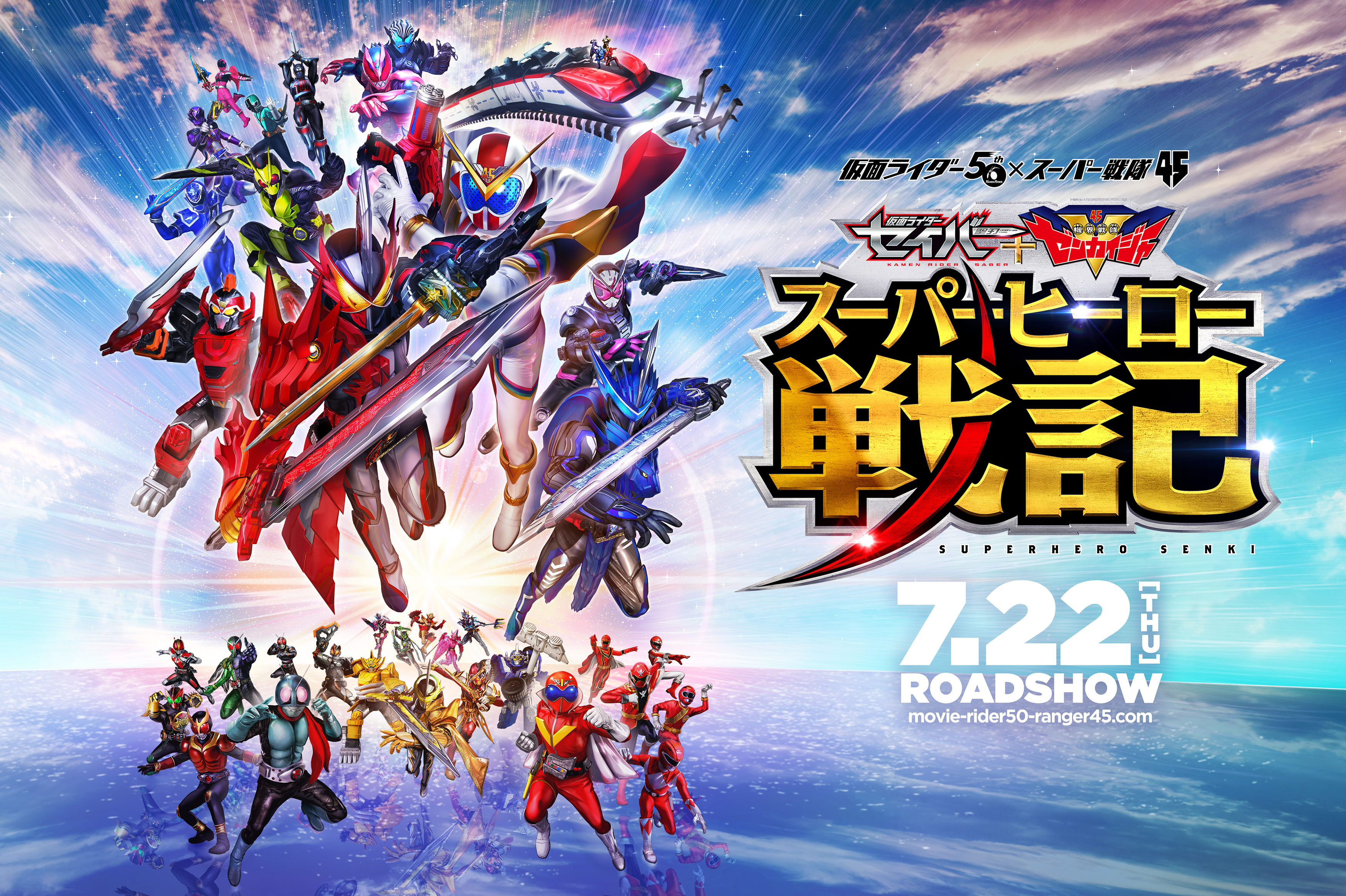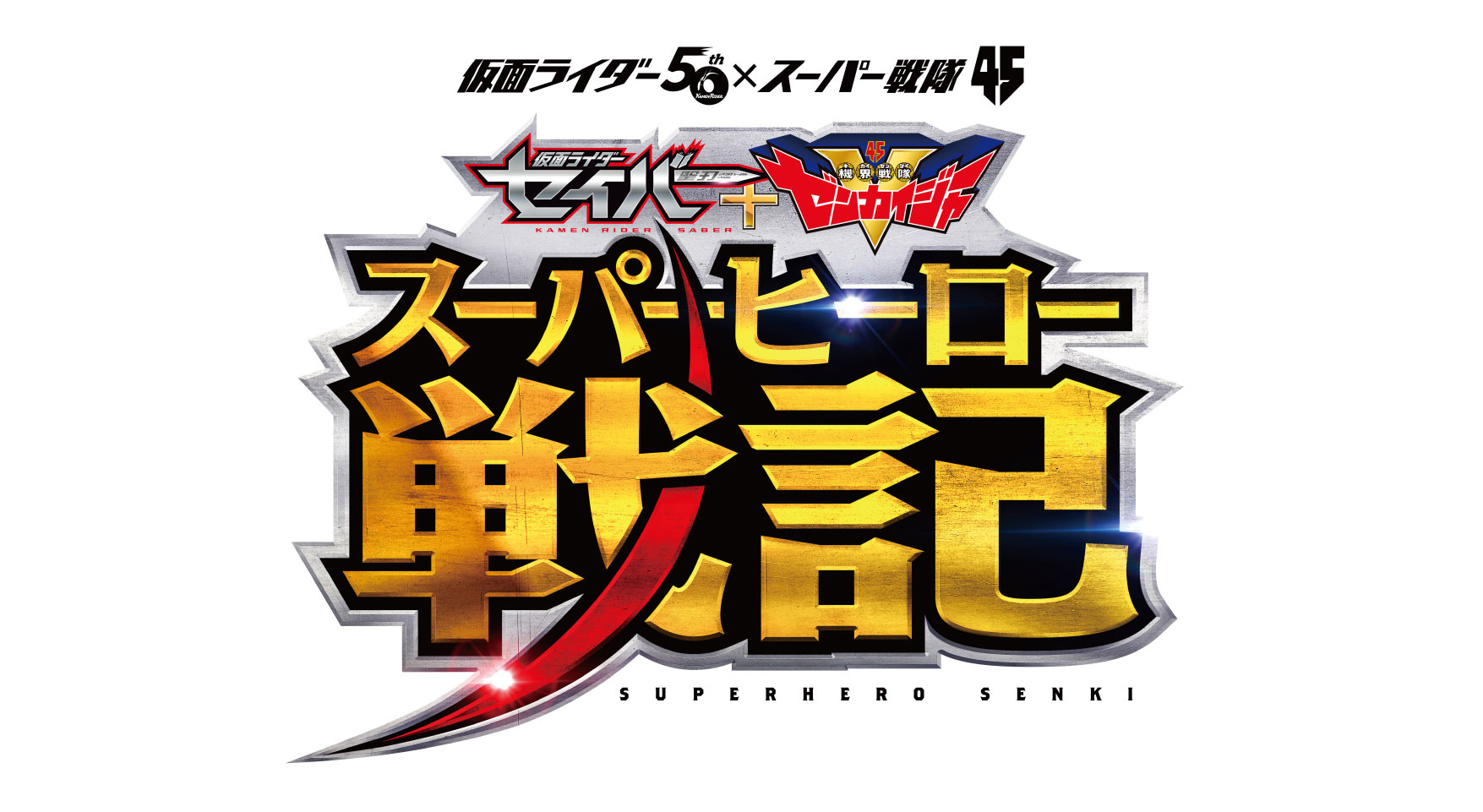 ---
About Toei Company, Ltd.
Toei Company Ltd., since its foundation in 1951, is one of the three major studios in Japan. The company focuses on providing high quality, comprehensive entertainment through the production and theatrical distribution of feature films, anime, and TV dramas as well as a diverse range of businesses including planning and hosting character-oriented events. The company has two film studios in Tokyo and Kyoto and it owns cinema complex throughout the country.