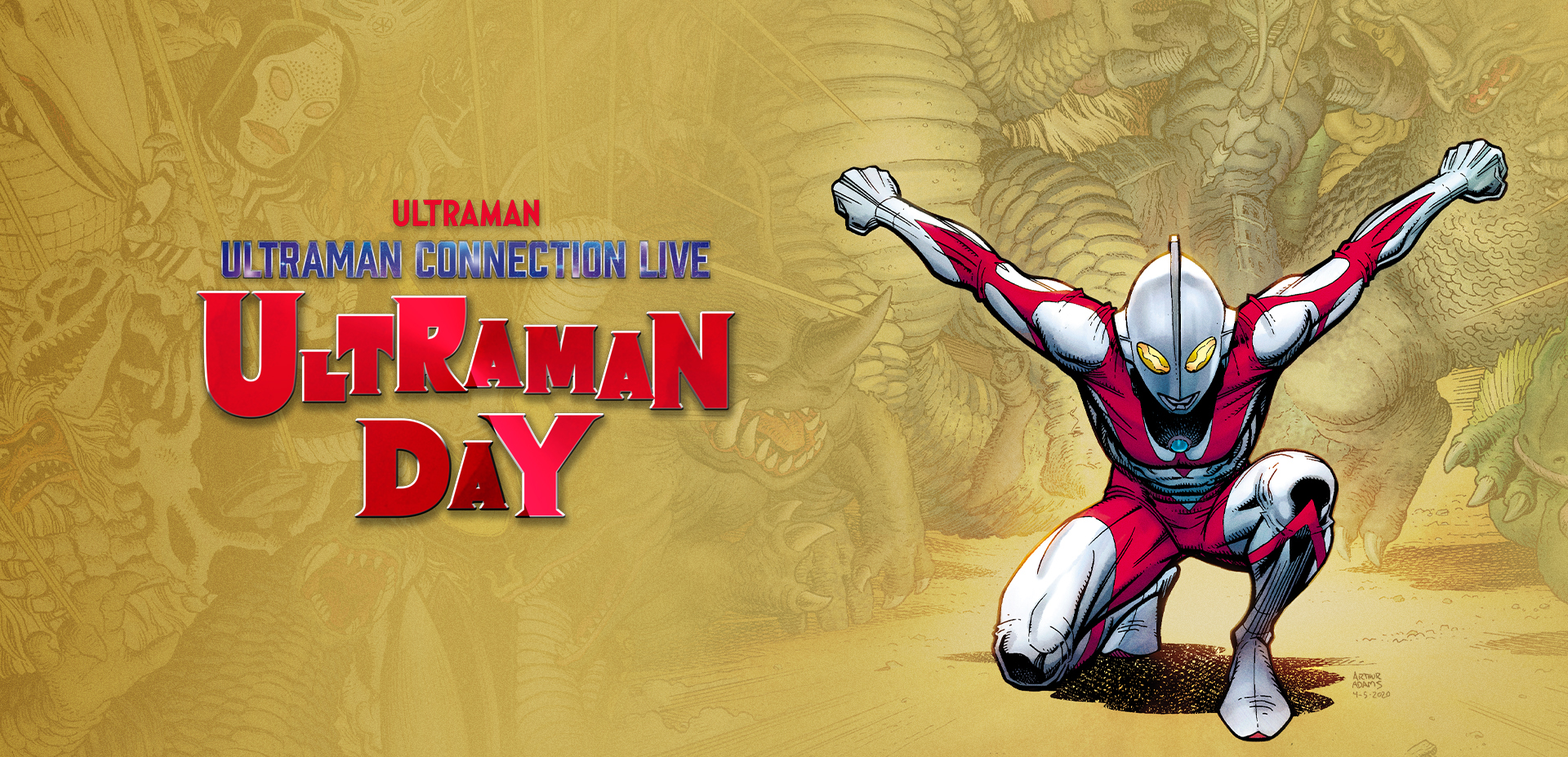 Photo courtesy of Mill Creek. ©TSUBURAYA PRODUCTIONS
Source: Mill Creek Entertainment
Mill Creek has announced a new contest for Ultraman fans! Enter now to win a ticket to the ultimate ULTRAMAN DAY experience: ULTRAMAN CONNECTION LIVE! The 4-hour livestream event will be held this Saturday, July 10 starting 8:00pm EDT at ultramanconnection.com .
Enter to win your ticker at https://forms.office.com . 300 winners randomly selected and notified by email with the link. The contest ends July 9, 2021 at 11:59PM PST.
Photo courtesy of Mill Creek. ©TSUBURAYA PRODUCTIONS
Mill Creek is also offering a special deal on SECRETS OF THE RISE OF ULTRAMAN Collection, their new Blu-ray set exclusively sold on DeepDiscount.com that contains 9 episodes of the original ULTRAMAN series featuring English dubs, collectible artwork, and a bonus feature from Marvel Comics and Starlight Runner Productions. Use the Promo Code SPACIUMBEAM and receive 20% Off your Ultraman order at deepdiscount.com/the-rise-of-ultraman-collection .

Photo courtesy of Mill Creek. ©TSUBURAYA PRODUCTIONS
---
About Mill Creek Entertainment
Mill Creek Entertainment is the home entertainment industry's leading independent studio for Blu-ray, DVD, and digital distribution. With direct sales pipelines to all primary retail and online partners, Mill Creek Entertainment licenses, produces, markets and distributes a dynamic array of film and television content to over 30,000 retail stores and thousands of websites reaching millions of customers across North America. Mill Creek Entertainment's expansive library includes Oscar®-winning theatrical feature films, Emmy®-winning classic and current TV series, original documentary productions and pop-culture favorites that enlighten, educate and entertain. Mill Creek Entertainment is based in Minneapolis, Minnesota. For more information, please visit www.millcreekent.com